This Supercar Company Could be Yours for Less Than $1M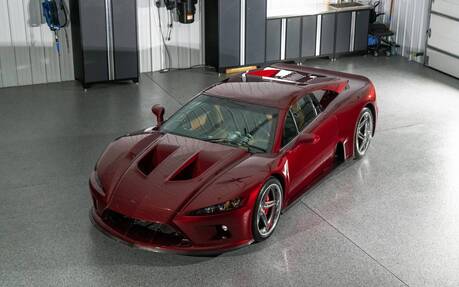 Fancy yourself becoming the next Christian von Koenigsegg, Horacio Pagani or even Canadian Antoine Bessette, founder of Felino? This could be your chance.
Falcon Motorsports, a supercar maker established in 2011 and based in Holly, Michigan, has built only seven units of the F7 over the years and now finds itself at an impasse. The company has just been put up for sale via LoopNet.
For a cool $675,000 USD ($853,000 CAD), or less if you're a shrewd negotiator, you could own pretty much all of Falcon Motorsports' assets. That's right: not even a million dollars for an entire car company.
According to the listing, the sale includes the "tools, molds, material lists and other items currently in possession of Falcon," as well as "all logos, slogans, trademarks, copyrights, know how, processes, trade secrets, formulae, inventions, engineering data, electronic databases, all drawings, license agreements, and all other intellectual and/or proprietary information and property and applications for or licenses of used in connection with the building of the Falcon automobile."
Oh, and there's a fully operational example of the Falcon F7, too. If you want to know what it's worth, consider this: the third F7 ever built was recently listed on Cars & Bids and it failed to meet its reserve at $122,000 USD ($154,000 CAD) despite being in relatively good condition with a low mileage.
By the way, the car boasts a naturally aspirated, 7.0-litre V8 borrowed from the Corvette Z06 and tuned to 620 horsepower and 585 pound-feet of torque. This mid-mounted engine is paired with a six-speed manual transmission. Something even more powerful could take its place, though—how about Mopar's 807-horsepower "Hellcrate Redeye" V8?
One more thing: Falcon Motorsports owner Jeff Lemke is willing to provide support and training to the new team that will take over the operations. Interested?