Electric Chevy Silverado Confirmed With Over 640 Km of Range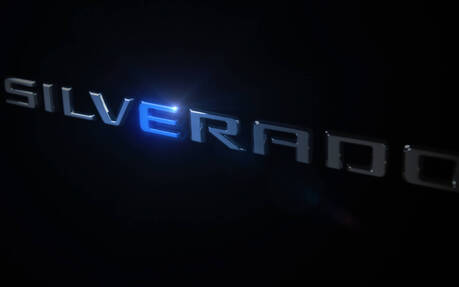 General Motors today made a pair of announcements regarding its new electric vehicle assembly plant in Detroit-Hamtramck, better known as Factory ZERO.
Unsurprisingly, we learned that the 2024 GMC Hummer EV SUV that was unveiled this past weekend will be built there. Production is slated to begin in early 2023, more than a year after the Hummer EV pickup (late 2021).
What's more, GM confirmed the future introduction of an electric Chevrolet Silverado that will also be manufactured at Factory ZERO. It's only a matter of when.
The model was briefly shown in early prototype form during a GM presentation last November (below). An official debut will likely take place later in 2021.
While Chevrolet plans to use the Silverado name, the new pickup will be designed from the ground up to be an EV and thus quite different from the conventionally powered variant. It will naturally adopt GM's Ultium platform and battery technology.
As promised last year, drivers will be able to travel more than 640 kilometres with the electric Silverado. The GMC Hummer EV, meanwhile, has a projected range of 560 kilometres. The Tesla Cybertruck has been announced with 800+ kilometres in tri-motor configuration.
GM is planning both retail and fleet versions with a variety of options. More details will be revealed at the world premiere, of course.
"Chevrolet will take everything Chevy's loyal truck buyers love about Silverado—and more—and put it into an electric pickup that will delight retail and commercial customers alike," GM President Mark Reuss said.