Volvo Canada Invests in Green Power for Earth Day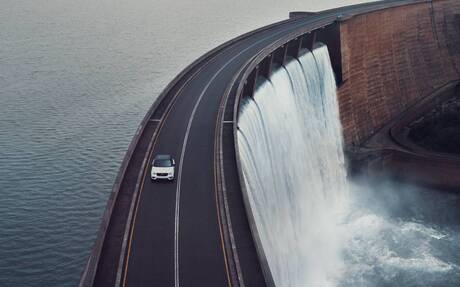 Volvo Canada wasted no time showing its true colours on Earth Day, announcing a partnership with Bullfrog Power to supply its corporate office in Richmond Hill, Ontario with 100 percent clean electricity.
"At Volvo, sustainability is just as important as safety," said Matt Girgis, managing director at Volvo Canada. "Choosing to support our head office with 100 percent renewable energy is a simple and effective way for us to demonstrate our commitment to a clean energy future."
Using a mix of wind and low-impact hydro power sourced from new Canadian renewable energy facilities, Bullfrog Power's generators will put clean, pollution-free electricity onto the grid to match the amount of conventional power that Volvo Canada uses at its head office.
"We are excited to welcome Volvo Car Canada to the bullfrogpowered community," said Sean Drygas, Spark Power Vice President, Sales, Marketing, Strategy & Sustainability. "By drawing on green electricity, Volvo is helping to reduce our dependence on polluting forms of energy and transition Canada to renewable energy sources."
Remember, Volvo has set an ambitious goal of becoming a climate-neutral company by 2040, from the supply chain to tailpipe emissions and everything in between including manufacturing operations.
Last year, the automaker announced that its global plants were powered by 50 percent climate-neutral energy. Most recently, it confirmed plans to become a fully electric car company by 2030, phasing out any model in its global portfolio with an internal combustion engine, including hybrids.