Aston Martin to Drop Manual Transmission by 2022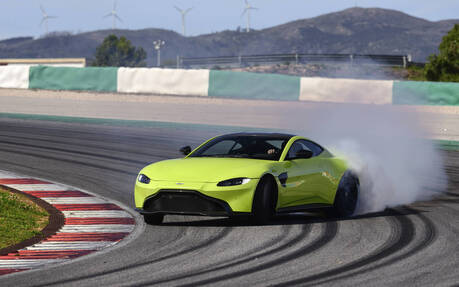 Former Aston Martin boss Andy Palmer wished to be the last sports car manufacturer to offer a manual transmission. Well, that won't be the case.
New CEO Tobias Moers, who officially replaced Palmer in August 2020, has just announced that Aston Martin will eliminate the option by 2022.
The only model in the lineup that's still available with a stick is the Vantage coupe (not the Roadster). However, the manual will be dropped when the car gets a facelift.
Moers explained that there simply aren't enough enthusiasts out there anymore who want to buy a manual Vantage. It also makes little sense with emissions regulations.
Listening to the man, one would assume Aston Martin would not have waited that long to axe the manual gearbox had he been in charge sooner. His predecessor believed it gave the company a unique selling point over many of its rivals.
The Aston Martin Vanquish, which is slated to come back for a third generation in 2023, was supposed to get a manual, too, but you can forget about it now. By the way, this new mid-engine car will reportedly use an AMG-sourced hybrid V8 powertrain delivering around 700 horsepower—rivalling the current Ferrari F8 Tributo and McLaren 720S.
Aston Martin's first-ever all-electric sports car is due in 2025.