The Car Guide's Best Buys for 2021: Porsche 911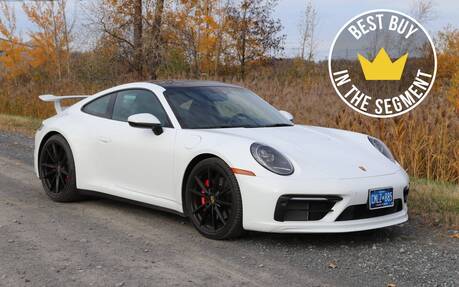 Every year, The Car Guide unveils a list of Best Buys covering all the different vehicle categories in the industry.
Luxury sports cars are high-performance models, and the top ones have legions of die-hard enthusiasts.
For 2021, our Best Buy award goes to the quintessential sports car: the Porsche 911. The German automaker's flagship continues to evolve, improving performance and refinement one generation after another.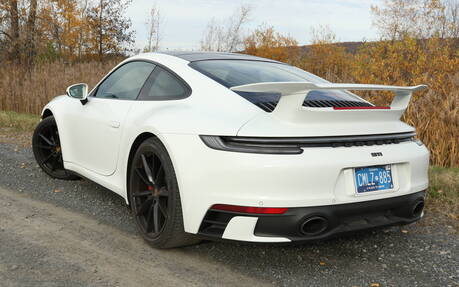 The 992 911 is now in its second year and offers a wide selection including coupe, cabriolet and Targa body styles. The 911 Turbo and Turbo S return with a 3.8-litre six-cylinder engine that delivers 572 and 640 horsepower, respectively.
Overall, the 911 shines with outstanding versatility, meaning that it can be driven leisurely any day of the week or pushed to the absolute limit on a track.
The Other Finalists
Second place goes to the Chevrolet Corvette, whose latest generation broke from tradition by adopting a mid-engine layout. Designed like an exotic sports car, the high-value Corvette boasts a 6.2-litre V8 engine rated at 490 horsepower (495 horsepower with the sport exhaust or Z51 package).
The extremely dynamic Corvette takes driving to yet another level with the available Magnetic Ride Control suspension. It does not match the 911's fit and finish and lacks a bit of refinement around the edges, but other than that we have little to complain about.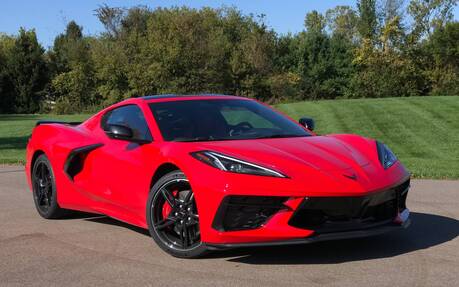 And what do you know? Another Porsche ranks in third place. Actually, make that two. The 718 Boxster and 718 Cayman benefit from excellent weight distribution and light construction to deliver tremendously balanced handling.
The four-cylinder engines are good, but the sound and personality of the six-cylinders in GTS or GT4 trim add to the sporty experience. In particular, the 718 Cayman GT4 can put bigger and more powerful sports cars to shame both on the road and the track.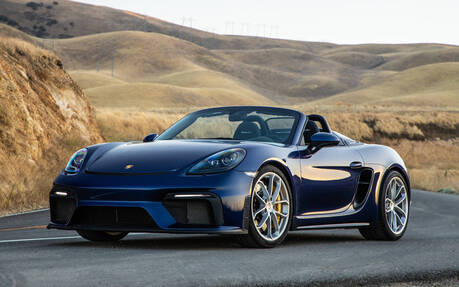 Don't miss our full list of Best Buys for 2021!