Future Popemobile Could be Based on Fisker Ocean EV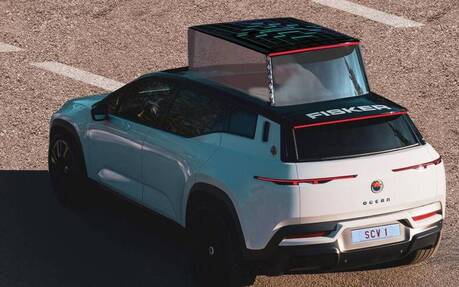 Fisker, which is set to beign sales of the all-electric Ocean compact SUV by the end of 2021, plans to create a special variant for Pope Francis. It would be the first zero-emission Popemobile ever put into use.
His Holiness, who is well known for his modest tastes and eco-conscious ways, met with Fisker cofounders Henrik Fisker and Geeta Gupta-Fisker on Thursday to see their proposed new design.
"I got inspired reading that Pope Francis is very considerate about the environment and the impact of climate change for future generations," Henrik Fisker said in a statement.
In addition to the all-glass cupola, the interior of the vehicle will contain "a variety of sustainable materials, including carpets made from recycled plastic bottles from the ocean."
Will the Vatican go ahead with Fisker's proposition? If so, the California-based company says it plans to deliver the vehicle to the Pope next year—a few months after the production Ocean starts to roll off the assembly line in November.
Back in 2012, French automaker Renault offered a pair of all-electric Kangoos to Pope Benedict XVI, including one for Vatican police, but neither of those served as the official Popemobile.