Tesla's Switch From Radars to Cameras is Backfiring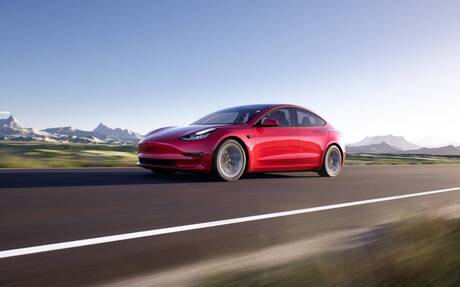 UPDATE (06/29/2021):The Tesla Model 3 has regained its status as a Consumer Reports Top Pick and IIHS Top Safety Pick+ after independent tests proved the effectiveness of its new camera-based automatic emergency braking and forward collision warning systems. Below is the original story.
Tesla's latest technological "advancement" is not impressing U.S. authorities and media. After launching Tesla Vision in May, a new system that replaces radars with cameras on the Model 3 and Model Y, the electric vehicle manufacturer is now losing recognition for its safety attributes.
First, the Insurance Institute for Highway Safety (IIHS) announced it plans to remove the vehicles' "Top Safety Pick+" designation. Meanwhile, Consumer Reports no longer considers Model 3 and Y units built after April 27 as "Top Picks."
But that's not all. The U.S. government's National Highway Traffic Safety Administration (NHTSA), has stopped giving them check marks on its website for having forward collision warning, automatic emergency braking, lane departure warning and emergency brake support.
These electronic safety features are required for the top safety designations.
The IIHS' "Top Safety Pick+" rating does remain for vehicles built with radar technology, however. The institute says it will test Tesla's new system in the coming weeks.
Consumer Reports believes that removing radars and relying on cameras compromises safety. In a statement, its vice president of advocacy, David Friedman, wrote that "if a driver thinks their vehicle has a safety feature and it doesn't, that fundamentally changes the safety profile of the vehicle. It might not be there when they think it would save their lives."
Tesla Vision uses eight cameras and the company's neural network computer processing for safety systems, plus "Autopilot" and "Full Self-Driving" driver-assist systems. Tesla also has short-range sonar sensors.
CEO Elon Musk claims Tesla Vision works better than the best human drivers and is one more step toward achieving a driverless future. However, it doesn't have laser sensors, or lidar technology, which can see through darkness and bad weather.
Back in March, Tesla admitted in a letter sent to California's Department Of Motor Vehicles (DMV) that "Full Self Driving Capability is an additional suite of features that builds from Autopilot and is also representative of SAE L2."
Despite all this, some reckless Tesla owners continue to act as if their car can drive all by itself, putting themselves and other road users at risk.