Ford Reportedly Working on Twin-turbo Godzilla V8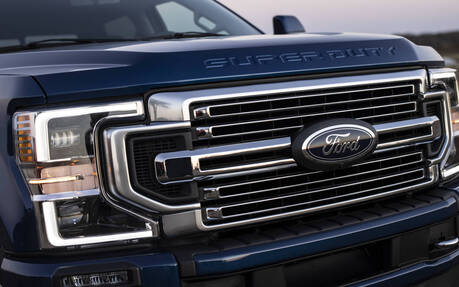 Could Godzilla be any more powerful? No, not the Japanese monster. We're talking about Ford's 7.3-litre V8 engine that's currently available in Super Duty pickups where it delivers up to 430 horsepower and 475 pound-feet of torque.
Tuning specialists could show you the way, but it looks like the Blue Oval automaker is already working on a bigger, brawnier version.
According to Ford Authority, which received information from sources familiar with the company's research and development projects, Ford engineers have fitted a pair of turbochargers to the engine. Can you imagine that?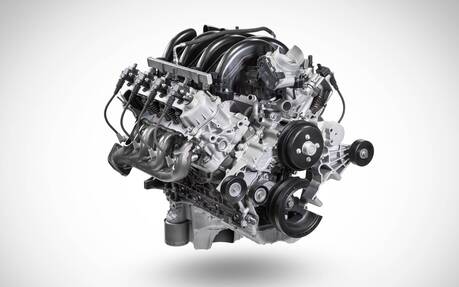 Described as a verifiable "monster," the twin-turbo V8 is reportedly being tested in at least two Ford Super Duty models, more specifically prototypes equipped with heat shields on each corner of the front end, along with a modified hood treatment.
Fans of the Mustang should not get their hopes up. Ford has previously said that Godzilla is a truck engine and there are no plans to put it in regular passenger vehicles. What about the future F-150 Raptor R, then? This model is coming next year with presumably the Mustang Shelby GT500's supercharged 5.2-litre as a direct response to the Ram 1500 TRX.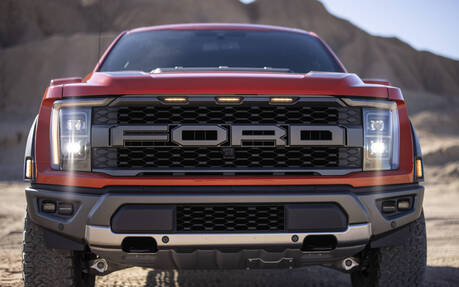 But who knows? Maybe Ford is thinking about a Super Duty Raptor. For now, it's unclear whether the twin-turbo Godzilla V8 will actually make it to production.
We'll follow this story over the next few months and you'll be among the first to hear about new developments.