All-new Honda Civic Hatchback to be Revealed June 23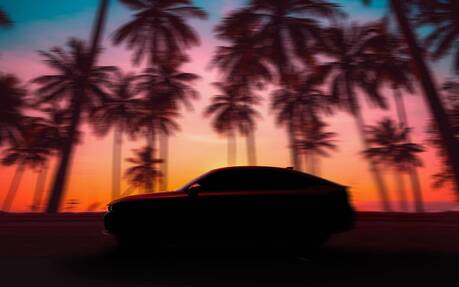 After introducing the next-generation 2022 Civic Sedan in late April, Honda is about to show us the hatchback variant. The global premiere will take place on June 23—less than two weeks from now—via the YouTube channel Honda Stage.
The automaker has just posted this shadowy teaser that reveals the car's new silhouette.
Carrying over most of the design and features seen on the four-door model that will arrive in dealerships this summer, the 2022 Civic Hatchback promises "enhanced five-door versatility," Honda claims.  
The turbocharged 1.5-litre engine will be back under the hood, though power and torque could be slightly increased. Unlike the Civic Sedan, there won't be just a CVT to choose from. A six-speed manual will be available once again, pleasing driving enthusiasts who like to row their own gears.
Will Honda use this event to simultaneously debut the future Civic Type R? We guess not, as the company probably wants to keep the suspense and anticipation going a little longer.
The 2022 Honda Civic Hatchback will be built in North America for the first time, more specifically in Indiana, and will land in showrooms starting in the fall. We'll have plenty more details and pictures to share with you, so don't go away too far.
Watch: 2022 Honda Civic Sedan Officially Revealed