Future Toyota Tundra May Get Same Engine as New Land Cruiser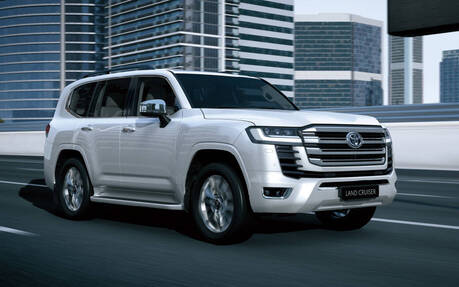 Toyota yesterday introduced the next generation of the venerable Land Cruiser, which will continue to be sold in markets like South America, Africa, the Middle East and Australia but won't be back in the U.S.
The model does offer a certain number of hints about our future Lexus LX—and possibly the all-new Toyota Tundra, as well.
The Japanese automaker's full-size pickup will finally be redesigned and re-engineered for the 2022 model year. An official reveal is expected to take place sometime in the next few weeks following the teaser that came out on May 18.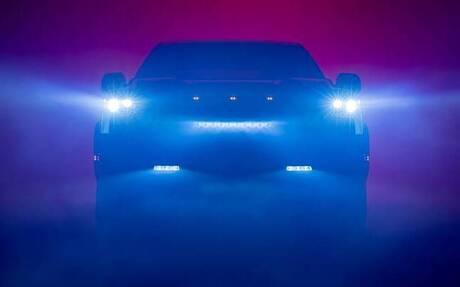 The big question is: what will reside under the hood? The current 5.7-litre V8 rated at 381 horsepower and 401 pound-feet of torque will not return. Bob Carter, executive vice president of sales for Toyota North America, has confirmed that the new Tundra will have two all-new powertrains.
The base powertrain could very well be the twin-turbocharged 3.5-litre V6 found in the new Land Cruiser, which generates 409 horsepower and 479 pound-feet of torque. That would be a notable improvement and something that could directly rival GM's 6.2-litre V8, especially if towing capacity increases accordingly (currently limited to 10,000 pounds).
The twin-turbo V6 is mated to a 10-speed automatic transmission, which would also help boost the Tundra's less-than-stellar fuel economy.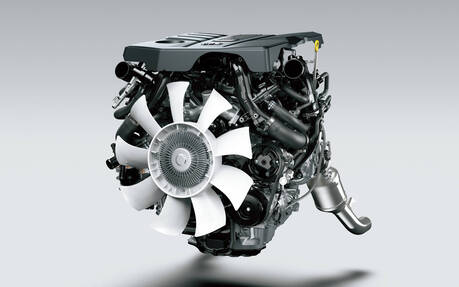 Incidentally, the second all-new powertrain that will be available with the 2022 Tundra is rumoured to be a hybrid—a direct response to the F-150 PowerBoost. Carter told MotorTrend that it "will blow you away" and "we're in it to win it," so expect even more power and torque. He said all the information should come in September.
As for the chassis, the 2022 Toyota Tundra should adopt the same GA-F architecture as the new Land Cruiser unveiled yesterday, which is 440 pounds lighter than the super-old one.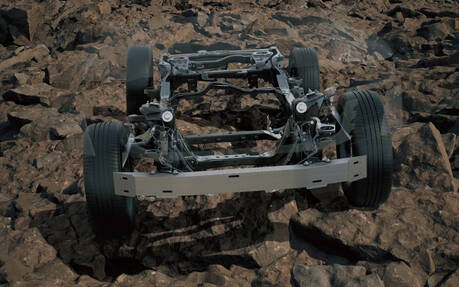 Production is slated to start this fall, once again in San Antonio, Texas—also the home of the next-gen Sequoia.