We're Driving the 2022 Honda Civic This Week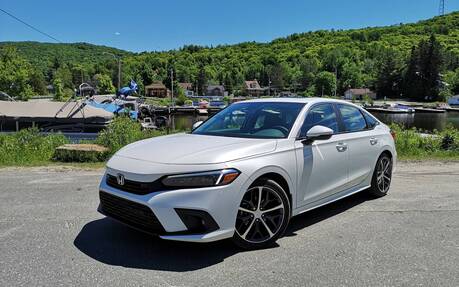 The 2022 Honda Civic is fresh out of the Alliston plant in Ontario and we were given the opportunity to put our hands on it before it hits the dealership floors.
We don't need to tell you that this compact car is an important model for Honda, but also for the entire Canadian automotive industry. With 42,996 units sold from coast to coast in 2020 alone, The Honda Civic earned the title of Canada's best-selling car for its 23rd consecutive year.
Fun fact: Honda Canada has been building the Civic Sedan continuously for 33 years—longer than any other Honda plant in the world currently producing the Civic.
The 2022 Civic features fresh styling inside and out, giving it a more modern, but les aggressive looks than the outgoing generation. It also receives a stiffer chassis thanks to an enhanced body structure and more active safety features.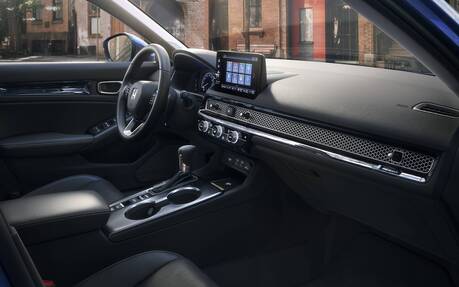 Finally, the naturally aspirated 2.0-litre engine and turbocharged 1.5-litre are carried over from the previous generation. The 2.0-litre outputs unchanged ratings of 158 horsepower and 138 lb-ft of torque, but will better at saving fuel.
The 1.5 L turbocharged unit gets a horsepower and torque bump, with 180 horsepower (+6) and 177 lb-ft of torque (+15). Fuel savings are also on the menu for this one as well.
We tongue-tied on our driving impressions until Wednesday, June 16, so stay tuned for our full test-drive and report on this Canadian favourite!