2022 Lexus NX is Massively Improved, Now Available With PHEV Tech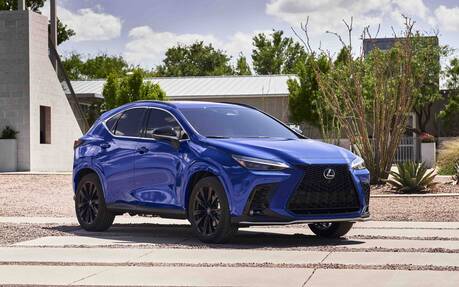 A completely redesigned and re-engineered Lexus NX is coming for the 2022 model year. Way more modern and sophisticated than the outgoing generation, with a selection of four powertrains on top of that, this compact luxury SUV finds itself in a nice position to take on its fierce competitors and increase its sales.
Production will start in the fall, including for the first time at the Cambridge assembly plant in Ontario. Pricing will be announced closer to launch, but expect some non-negligible hikes.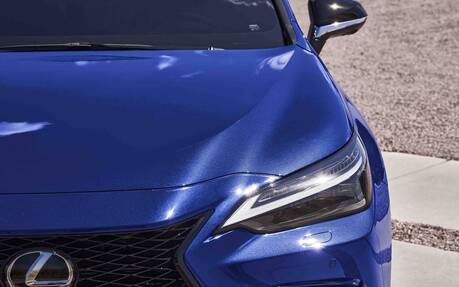 Like a Luxurious RAV4 Prime
Whether you want performance or fuel economy, the 2022 Lexus NX covers all the bases. Two all-new powertrains are making their debut starting with the 302-horsepower NX 450h+ plug-in hybrid variant.
Using essentially the same system as the Toyota RAV4 Prime, though with a few adjustments, it provides an estimated EV range of 58 kilometres (more than the BMX X3 xDrive30e) and sprints from 0-100 km/h in 6.2 seconds. With a 240V power source, about 2.5 hours are needed to fully charge the 18.1-kWh battery. The bad news is that this model will be built in Japan exclusively with limited availability initially.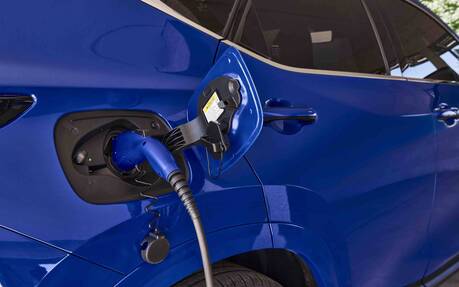 Then there's the brand new NX 350 2.4 Turbo. Made possible by a lower centre of gravity and more rigid chassis, it delivers 275 horsepower and 317 pound-feet of torque. Combined with a new eight-speed automatic transmission and newly developed, electronically controlled, full-time AWD system that optimizes torque distribution, 0-100 km/h acceleration is achieved in seven seconds.
Lexus expects the volume leader to be the NX 350h (formerly known as NX 300h), which gets a 20-percent power boost for a total of 239 horsepower. It's also quicker from 0-100 km/h with a time of 7.4 seconds, a drop of 1.7 seconds. Meanwhile, combined fuel consumption of 6.5 L/100 km marks a decrease of 1.0 L/100 km over the current model.
In a curious move, the base engine is no longer a turbocharged 2.0-litre unit but rather a naturally aspirated 2.5-litre mill. It supplies the NX 250 (formerly known as NX 300) with 203 horsepower and 184 pound-feet of torque. At 8.8 seconds from 0-100 km/h, it's by far the slowest in the lineup, but at least the six-speed transmission has been replaced by the new eight-speeder.
Refreshingly Transformed Inside and Out
When it comes to the exterior design, the new 2022 Lexus NX sports a more refined and eye-catching look capped by a revised spindle grille with tall U-shaped blocks for a three-dimensional. As seen on the IS sedan, the front lighting units are now integrated into a single, sleeker-looking assembly, while the new taillights are connected by a light bar. Also in the rear, the "L" logo has been replaced by new "LEXUS" lettering at the centre of the vehicle.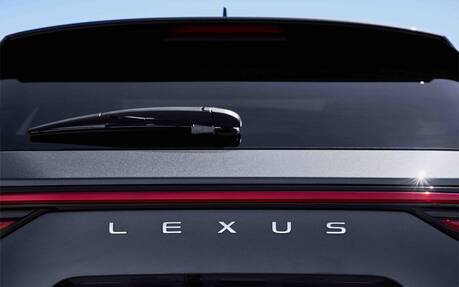 Nori Green Pearl, Cloudburst Grey and Grecian Water are new colours that can be selected with the NX. F SPORT models obviously have exclusive colours, trim and wheel designs, too.
The transformation is even more spectacular inside. Kiss the awful touchpad goodbye as Lexus got rid of it and incorporated a new standard 9.8-inch or optional 14.1-inch centre touchscreen that is oriented toward the driver. A seven-inch instrument panel and available 10-inch head-up display—both NX firsts—complete the so-called Lexus Interface.
The infotainment system has been significantly updated, which is equally great news. Dial controls remain for frequently used functions, like climate control and media volume. Lexus told us the cockpit is much more ergonomic and user-friendly than before. Incidentally, an all-new Digital Latch system enables the doors to open smoothly at the touch of a button when entering or exiting the vehicle.
There is also a new Virtual Assistant to interact with the multimedia system. Designed with dual microphones, enhanced noise-cancellation, seat detection and speaker location capabilities, it enables a voice-first approach to access navigation, media, phone and certain vehicle settings. Wireless Apple CarPlay and Android Auto compatibility is included, as well. Meanwhile, the navigation system features 100 percent cloud capability, integrated Google POI data and over-the-air updates.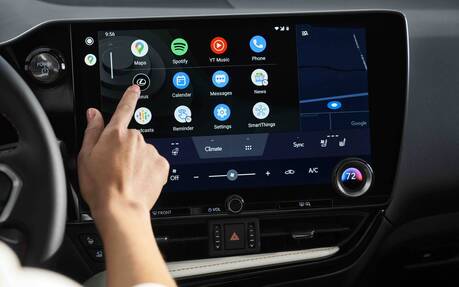 Next-level Safety and More Goodies
The 2022 Lexus NX moves to version 3.0 of the Lexus Safety System+ which includes:
Risk Avoidance Emergency Steer Assist;
Left Turn Oncoming Vehicle Detection/Braking;
Right/Left Turn Oncoming Pedestrian Detection/Braking;
Oncoming Vehicle Detection added to the Pre-Collision System;
Dynamic Radar Cruise Control with Curve Speed Management.
The NX also gets Road Sign Assist with information displayed on the instrument panel or available head-up display, plus a new, optional digital mirror that provides a clearer view of obstacles behind the vehicle.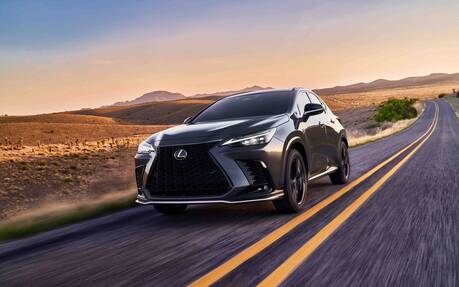 What else? Well, we forgot to mention the quieter interior, increased headroom and legroom, available ambient lighting with 14 different themes and 64 colours, newly designed seats and higher-quality materials such as black open-pore wood. In a first for the NX, the panoramic roof gives front and rear passengers the ability to see the sky with just the push of a button.