The Honda Clarity Experiment is Coming to an End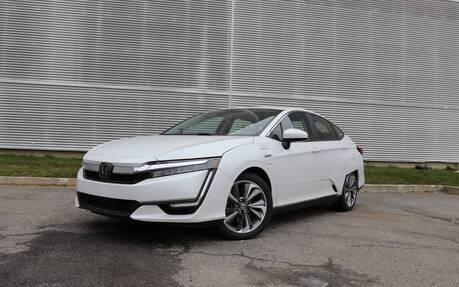 After just five years, Honda has announced that production of the Clarity will end this August, including both the plug-in hybrid model we have here and the fuel-cell variant available in select markets such as Japan and California.
The Clarity Electric, which we never got in Canada but briefly found its way to the U.S., stopped being manufactured in late 2019.
The Samaya plant will close in March 2022, thus also signalling the end for the Honda Legend and Odyssey sold in Honda's domestic market. The former is the equivalent of our Acura RLX, which was dropped for 2021, while the North American-spec Odyssey is built in Alabama.
The Honda Clarity PHEV is a spacious and relatively powerful (212 hp) midsize sedan with a 17-kWh battery allowing zero-emission driving for up to 77 kilometres—by far one of the longest EV ranges in the segment. However, the exterior design is a nightmare and sales suffered as a result. In Canada, only 696 Claritys were sold in 2020.
In April of this year, Honda announced its global electrification plan, aiming for battery-electric and fuel cell electric vehicles to represent 100 percent of its North American sales by 2040, progressing from sales of 40 percent by 2030 and 80 percent by 2035.
Two electric SUVs jointly developed with GM are slated to arrive in late 2023 (as 2024 models, including one under the Acura brand). Then, beginning in the second half of this decade, Honda will launch a new generation of EVs based on its own platform, called "e:Architecture." Canada and the U.S. will be prioritized before the rest of the world, which is great news.
With the discontinuation of the Clarity, the fate of the Honda Insight and Accord Hybrid will now come into focus. Stay tuned.