McMaster University Launches $28.4M Automotive and Aerospace Hub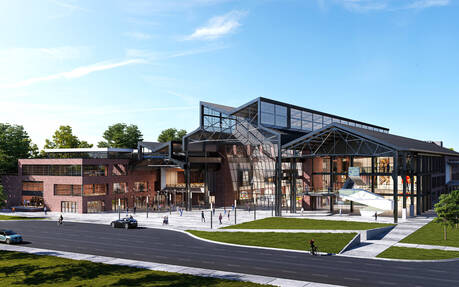 Autonomous and zero-emission technologies will be a bigger part of Ontario's automotive industry thanks to a new multi-million innovation hub. Filomena Tassi, Minister of Labour and Member of Parliament for Hamilton West–Ancaster–Dundas, announced a $10-million FedDev Ontario investment for McMaster University towards iHub, a university-based integrated automotive, aerospace and advanced manufacturing network.
In fact, this investment will be paired with an additional $16.8 million leveraged from automotive manufacturers and other industry players including Ford, Honda, Stellantis, Mitsubishi Heavy Industries and other partners.
The aerospace sector is also greatly benefiting from this investment as part of iHub, which will be created to support manufacturers as well as automotive and aerospace suppliers and SMEs in the testing, development and incorporation of next-generation electric and autonomous technologies.
Once solutions are developed, the hub will connect participating suppliers with large automotive and aerospace manufacturers that require them, solidifying southern Ontario's suppliers in these global chains and creating more opportunities for local businesses.
Autonomous vehicle components, hybrid and EV technologies as well as zero-emission technologies destined for the automotive and aerospace industries will be part of this initiative.
"Today's investment will boost our economy by supporting almost 170 local jobs and helping Canadian innovators succeed in a thriving industry. iHub will help position Hamilton as a global destination for electric automotive and aerospace technologies, while providing direct industry training for at least 200 highly qualified personnel to ensure that our workforce is at the forefront of these technologies for the years to come." Said MP Filomena Tassi.