From "F9" to Real Life in "Hellacious" 1968 Dodge Charger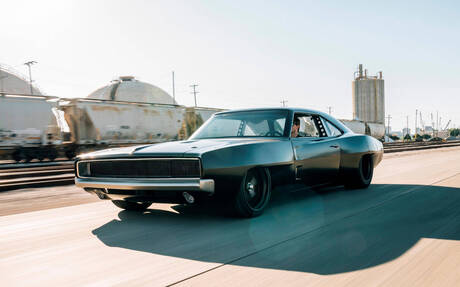 Following Hellraiser, a 1,000-horsepower 1970 Dodge Charger with a full carbon fibre body commissioned by actor Kevin Hart, SpeedKore is back with another wicked build. This one is nicknamed "Hellacious."
Fast and Furious fans will be thrilled since it's a road-going version of the car driven by Dominic Toretto in the ninth chapter of the saga, which finally hit theatres last Friday. The Wisconsin-based tuner is also responsible for the nine chassis and bodies that were used in the making of the latest film.
The carbon fibre body of this 1968 Charger was styled by SeanSmithDesigns and has been widened and lowered with aggressive body surfacing. It sits on a SpeedKore-engineered frame and the fenders go slightly over the 18-inch wheels wrapped in 275/35R18 front and 345/35R18 rear tires.
The heart of the sinister-looking beast is a fully exposed, mid-mounted 6.2-litre Hellcat V8. Mated to a Graziano gated manual transaxle from a Lamborghini Gallardo, it generates 707 horsepower and 650 pound-feet of torque, all of which is naturally sent to the rear wheels.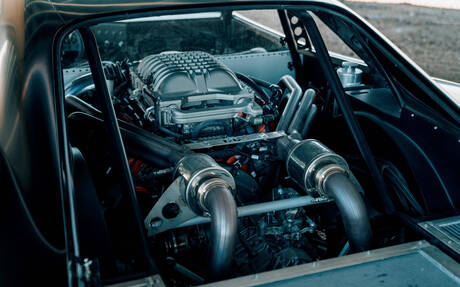 We should also point out the Brembo six-piston front and four-piston rear calipers, hydraulic hand brake, custom MagnaFlow exhaust system, as well as new high-performance intercoolers and radiator. A Detroit Speed steering rack and track-tuned QA1 dampers enhance handling so it's not just about power and looks.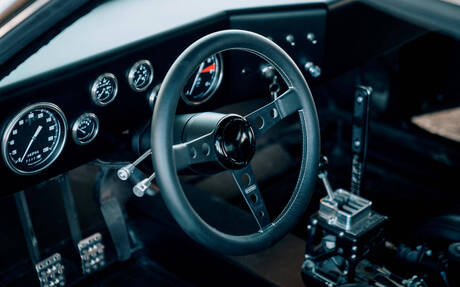 "This Charger is one of our most extreme builds to date," said Jim Kacmarcik, president and owner of SpeedKore. "After commissioning renowned designer Sean Smith to design the car and working with F9's picture vehicle coordinator Dennis McCarthy to build the nine chassis and vehicle bodies for the film, we wanted to bring the movie magic of F9 to life. 'Hellacious' is a road-going version of the movie car with the functionality of a purpose-built performance car." 
By the way, SpeedKore also built the custom 1970 Dodge Charger a.k.a. "Tantrum" in Furious 7 released in 2015.