The Next Honda Civic Type R Could Look Like This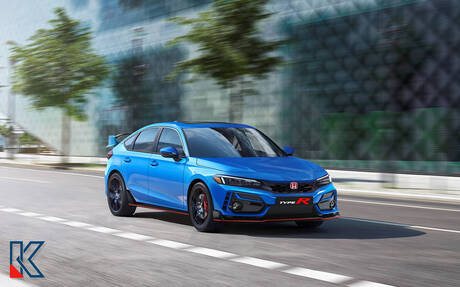 Following the introduction of the all-new 2022 Honda Civic, first in sedan configuration and then the hatchback, we turn our attention to the sporty Si variant of the former and the fearsome Type R based on the latter.
What will Honda's redesigned hot hatch look like? Spy shots of camouflaged prototypes in recent weeks provide a few hints. Using that information along with pictures of the 2022 Civic Hatchback, KDesign AG imagined how the Type R's design will evolve and the result is admittedly pretty good.
Up front, the headlights and upper grille are those of the new Civic, with the addition of the red-faced Honda logo and a Type R badge. Below, the designer essentially brought back the aggressive bumper and air intakes from the outgoing model, though with slight modifications.
The body extensions as well as the thin red line running all around the car and accenting the wheels have been carried over, too.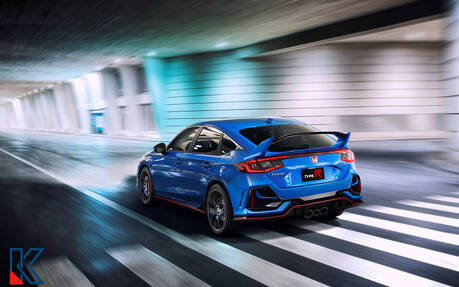 In the rear, it's once again a combination of the 2022 Civic Hatchback and the current Type R. We don't expect the large openings in the corners to remain on the production model, but the three centre-mounted tailpipes and massive wing most certainly will.
The new Honda Civic Type R, which is set to debut early next year, should have a more subtle and conservative look overall than its predecessor. This will please some fans but not the others.
What we really care about, though, is performance and handling. With that in mind, it's possible the 306-horsepower, turbocharged 2.0-litre engine will receive a boost, but don't get your hopes too high. The six-speed manual gearbox will return and, in all likelihood, so will the FWD setup.
Watch: 2022 Honda Civic Sedan is Officially Revealed