Will Shared Dealerships With Nissan Save Infiniti?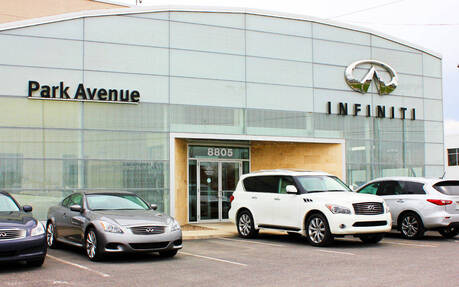 Infiniti is freefalling since a peak of 12,581 vehicles sold in Canada three years ago. Last year, due to the pandemic, sales took a major plunge to 5,783 units.  
A rebound of 41.5 percent during the first half of 2021 is positive news, but Infiniti's share of the luxury car market is now just 2.8 percent. Something needs to happen, and fast.
Per Automotive News Canada, the brand has decided to allow its 37 dealers to merge their operations—including service and administration—with those of parent company Nissan under the same roof.
The idea is to achieve better economies of scale, although the consolidation plan is not mandatory for now. Infiniti Canada Managing Director Steve Rhind could not say how many dealers might make the transition.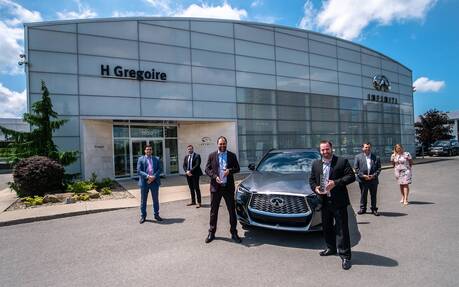 Looking at the flip side, Nissan dealers integrating Infiniti will have to make significant investments to retrofit their facilities. And remember that the brand is slowly getting out of a pretty rough stretch of its own.
Most Infiniti retailers would likely prefer to see the company invest in online operations and transactions instead, especially with changing consumer habits resulting from the pandemic.
Infiniti's goal with having separate dealerships was to set its brand, product and customer experience apart from mainstream Nissan. What will happen now? That's a good question.Besides, there's no guarantee that emptied Infiniti stores will find takers, providing money to support the move.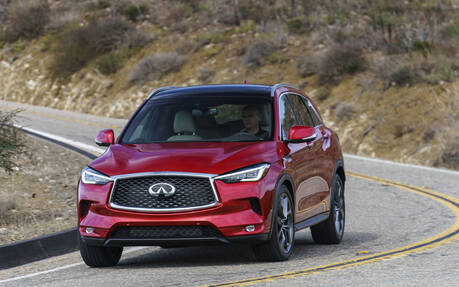 What's more, Infiniti's current lineup lacks freshness and selection, which doesn't help dealers, either. The Q50 compact sedan is in dire need of a redesign, there's no more small SUV since the QX30 was let go, and you can literally count the other models on one hand.
Following the underwhelming performance of the latest-generation QX50, Infiniti is betting a lot on the completely overhauled 2022 QX60. But even if the latter proves successful, will it be enough to turn things around?