All New Vancouver Hotels Will Have 100% EV-Friendly Parking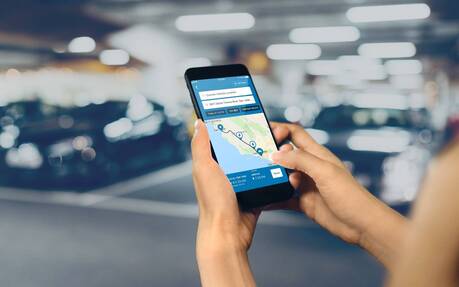 The City of Vancouver is pushing its EV plans forward with a new by-law that makes it mandatory for all new non-residential buildings to have better, more accessible EV charging infrastructure.
Under the new regulations, new hotels, bed-and-Breakfasts and car-share parking lots must offer EV charging option on 100 per cent of the parking stalls, whereas 45 per cent of the stalls must offer such options in all other non-residential buildings. The regulations will come into effect on June 1, 2022.
The city's Climate Emergency Action Plan goal, which is to have 50 per cent of all travel on Vancouver roads be by zero-emissions vehicles by the year 2030, is at the root of this new by-law which is part of the ongoing efforts to expand the public charging network.
The City of Vancouver estimates that in Vancouver, between 12% and 17% of new vehicles are EVs.
"We are working to support the growing number of EVs by ensuring charging infrastructure is available now and in the years to come as mass adoption will continue to match the new federal mandate that 100% of vehicle sales are zero-emissions by 2035 to meet Canada's national net-zero targets," the city officials said in the announcement.