Kia Turns Pre-Production Soul EV into Surfer's Dream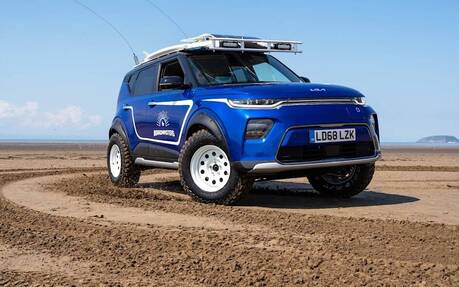 Kia's UK division is swimming in different waters with the Kia Soul Boardmasters Edition. This groovy concept is made for eco-friendly surfing, and uses a pre-production unit that was meant to be destroyed by the manufacturer. Recycled AND electric. Right on!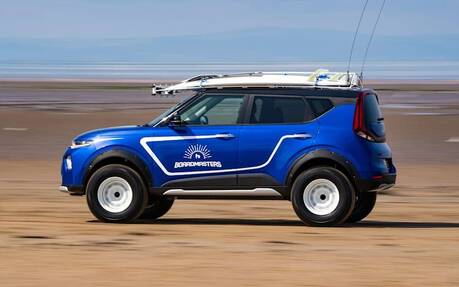 At first glance, you'll notice that this Soul EV got a bit of a lift (three inches, to be exact), and rides on beach-ready 265/75 R16 Maxxis Bighorn tires wrapped around a set of very sexy 16-inch white steel wheels. All in all, this little crossover has a 12.4-inch ground clearance. The car is painted in the production-available Neptune Blue colour, along with white stripes and logos.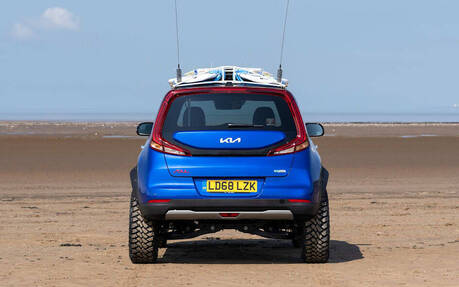 On top, Kia built and installed a custom-made tubular roof rack designed to hold surfboards. A solar panel also manages to charge some of the onboard accessories. Instead of rear seating, this Soul sports a wooden deck with a fold-out bench and swing-out arm to hang wet clothing.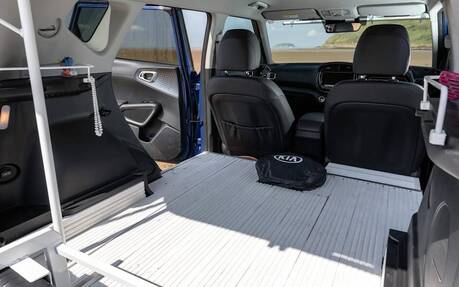 Under the hood, this Soul EV concept uses the production Soul's 201-horsepower electric motor mated to a 64-kilowatt-hour lithium-ion battery pack. The power is sent to the front wheels, and these beefy tires will probably a few kilometres off the Soul EV's technical range of 383 km, especially if you're planning on tackling the dunes!