Acura Integra to Return in 2022 as Premium Compact Car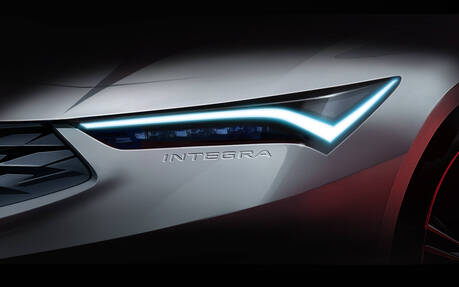 Acura has some pretty exciting news for performance car enthusiasts. In addition to revealing the 600-horsepower NSX Type S last night in California, the company announced that the iconic Integra will make a return in 2022.
Remember, it was one of two models in the original product lineup when Acura launched in Canada on February 14, 1987. The third generation in particular, produced from 1993 and blessed with a Type R variant, made legions of fans. In North America, Acura replaced it with the RSX in the early 2000s.
The new Integra will be introduced next year as a "compact premium entrant," but it remains to be seen what shape it will take on. For now, Acura is showing us the headlights which are reminiscent of those on the high-performance TLX Type S sedan.
It's too early to talk about the powertrain, but the company said it is "already working towards what the next generation of Acura vehicles will be as we continue towards further electrification."
"I'm thrilled for the return of one of Acura's most iconic models," said James Marchand, Assistant Vice President at Acura Canada. "The Integra is well known to performance car enthusiasts and it will be returning to the Acura lineup with the same spirit and fun-to-drive DNA as the original."
Watch: Revisiting the 1990 Acura Integra