Ford Edge, Lincoln Nautilus Are Living on Borrowed Time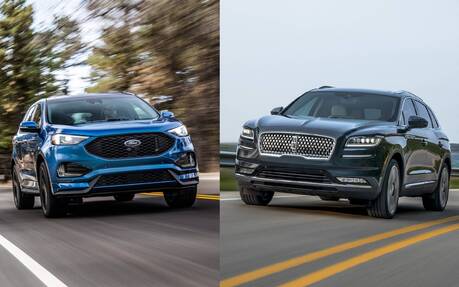 While Ford's Oakville plant in Ontario will survive through re-tooling to build five EV models starting in 2025, that won't be the case of the two vehicles currently on the assembly line there.
Both the Ford Edge and Lincoln Nautilus will be eliminated in 2023 according to the latest reports, including one from Automotive News.
We figured the Edge was living on borrowed time. Back in June 2020, AutoForecast Solutions predicted that the midsize SUV wouldn't be renewed at the end of the current generation based on several sources. A spokesman for the automaker did say at the time that the "Edge remains a critical product in Ford's winning portfolio of SUVs and we have no plans to exit the segment."
But the reality is that Ford Edge sales were down 22.3 percent in the U.S. and 9.7 percent in Canada during the first half of 2021 despite the auto industry rebounding from the first waves of COVID-19. The addition of another midsize SUV—the all-new and extremely popular Bronco—doesn't help.
No direct successor is planned. In this day and age of electrification, Ford is more focused on launching a Bronco Hybrid and a battery-powered Explorer. A fully electric Bronco may even be coming.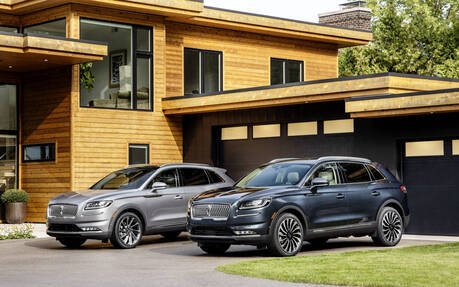 Over at Lincoln, the brand plans to discontinue the Nautilus once its life cycle ends in 2023. A replacement will likely come in the form of an electric SUV joinging the Aviator EV that's already been confirmed (reveal slated for 2022 with sales starting in 2023).
According to Automotive News, an electric variant of the Corsair compact SUV and a brand new entry-level EV will join the lineup by mid-decade and call Oakville home. The latter will reportedly share its platform with the former as well as the next-generation Mustang Mach-E.