Hydrogen-powered Toyota Corolla, Prius Coming Soon, Report Claims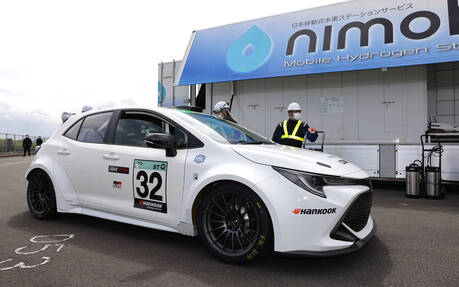 The hugely popular Toyota Corolla is now available in hybrid variant, joining the Prius, but it could take another big step to improve efficiency in the near future.
Forbes reports that the maker of the Mirai fuel-cell sedan is ready to add at least two more hydrogen-powered vehicles to its showrooms by the end of 2022. The Corolla and Prius would be the candidates.
In the case of the Prius (including the Prius Prime PHEV), the addition would be part of the launch of the fifth generation for the 2023 model year.
Unlike the Mirai, however, no fuel cells would be involved, so no converting hydrogen into electricity. Instead, hydrogen would be used to power the combustion engine.
Wait, what? Toyota is not joking, having successfully tested the technology in a modified Corolla at the 24 Hours of Fuji, in Japan. The company in fact wants to leverage its motorsport program to promote hydrogen as a viable alternative to electric cars.
According to Toyota, hydrogen-powered vehicles will help improve fuel efficiency and reduce emissions across the range—even when factoring in the process of extracting hydrogen—and achieve its goal of carbon neutrality by 2050.
In related news, the Forbes report also tends to confirm the 2022 launch of a GR Corolla hatchback, a proper compact sports car with AWD and more than 250 horsepower. The model will be inspired by the hot little GR Yaris sold in Europe and Mexico.
Watch: What Exactly is the 2022 Toyota Corolla Cross?