Next-gen Porsche 718 Models to Go Fully Electric, Report Claims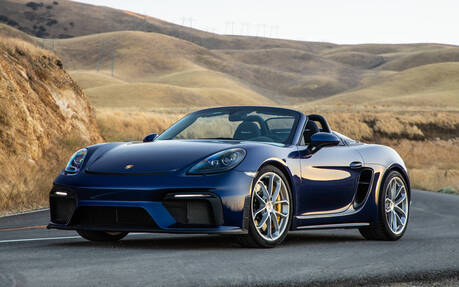 We learned back in June that Porsche was planning a smaller, cheaper electric car that would slot below the Taycan and directly rival the Tesla Model 3, Polestar 2 and more.
This time Car and Driver is saying it has received confirmation that the next generation of the 718 Cayman and 718 Boxster will be fully electric.
Even with the switch from gasoline to electricity, the two models are likely to retain their names. However, they will be fundamentally detached from the 911.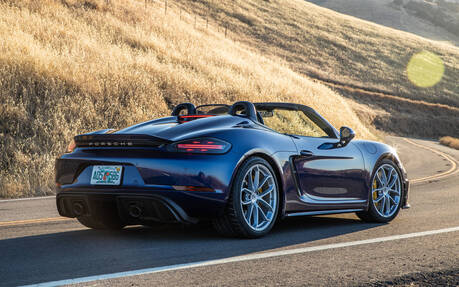 In terms of design, the current body styles will largely carry over while adopting Porsche's new "electric front" including wider headlights as seen on the Taycan. Additionally, designers may use inspiration from the recently unveiled Mission R race car prototype.
Car and Driver also reports that the interior of the new 718s will be the most futuristic yet, even more so than the Taycan's, marking a sharp contrast with the fairly conservative cabin of the current, five-year-old models.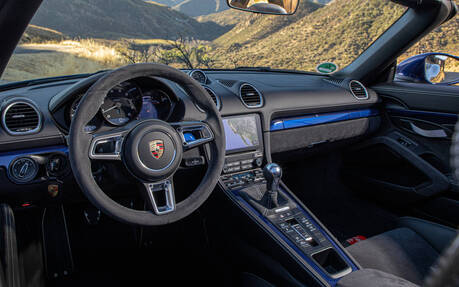 Some encouraging news for performance enthusiasts: Porsche is said to be targeting a weight of 3,650 pounds—just 700 pounds heavier than the gas-powered cars—thanks to a new platform. Single- and dual-motor variants will be available, so the 718 will offer all-wheel drive for the first time. It's too early to talk about range, but output could easily match the 911 in some cases.
The next-generation Porsche 718 will likely hit the market in 2024 as a 2025 model. That's a long wait, for sure, and there could be new developments between now and then. Keep following The Car Guide for more details.