Honda Insight Dropped With Civic Hybrid Possibly Coming Soon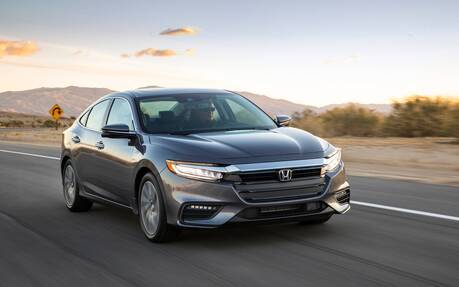 Honda continues to shuffle its model lineup as it prepares to launch a new generation of hybrid and electric vehicles. Following the Clarity plug-in hybrid sedan, the smaller Insight hybrid sedan is also bowing out.
In fact, don't look for it on Honda Canada's website because it's no longer there. Dealers will now try to sell the remaining units on their lots.
Curiously, in the U.S., Honda's compact hybrid will return in 2022. North of the border, however, the extremely low sales figures didn't justify maintaining the car alive after three years of the third generation.
Only 415 units found a home in Canada last year, meaning it was outsold by the Civic approximately 1,000 to one. The Insight didn't fare any better during the first half of 2021 with sales of just 193 units.
Of course, Honda and its dealers made virtually no effort to promote the Insight, which is built in Japan and proves more expensive to bring here than a locally manufactured Civic. Despite the hybrid's many desirable attributes, few people even know it exists.
Right now, the only electrified model left in Honda Canada's portfolio is the Accord Hybrid. But don't worry, all signs point to the company adding a Civic Hybrid in the near future as a direct response to the Corolla Hybrid and Elantra Hybrid. That car will surely prove more attractive and popular among drivers. Also, the next-gen CR-V will launch in 2022 (as a 2023 model) and this time it looks like the hybrid variant will finally be available in Canada.
Come 2024, Honda will have its first purely electric vehicle, the Prologue SUV. Same thing for its Acura luxury brand. Both products will be developed, powered and built with the help of General Motors. We bet you're more excited about those than the Honda Insight.