Canadian Auto Sales Down 12 Percent in Q3, Guess Why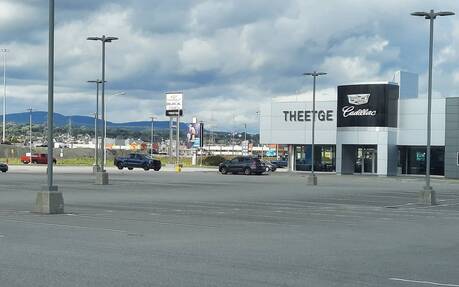 The ongoing global chip shortage combined with other production and logistics issues are currently pumping the brakes hard on the post-pandemic sales recovery.
While the Canadian auto industry achieved a spectacular rebound of 51.7 percent in the second quarter of 2021, it fell back 12 percent in the third quarter according to sales numbers compiled by Automotive News Data Center.
More specifically, 444,651 new light-duty vehicles were sold across the country from July through September, versus 505,189 during the same period a year ago. The drop is 9.7 percent for passenger cars and 12.6 percent for light trucks.
The American manufacturers took the biggest hits in Q3. Stellantis is down 34.2 percent mainly due to Ram trucks (-44.4 percent), Ford posted a decline of 25.4 percent, and General Motors slipped 23.1 percent. The only exception is Tesla. Elon Musk's company beat its own quarterly record globally and jumped an impressive 23.8 percent in Canada.
Other notable drops include Mercedes-Benz (-11 percent), Nissan (-10.2 percent), Jaguar Land Rover (-9.4 percent), Mazda (-6.2 percent), Honda (-5.9 percent) and Hyundai (-5.5 percent).
For the first nine months of 2021, Canadian light-duty vehicle sales amounted to 1,313,044 units, an increase of 13.5 percent from the same period in 2020.