What You Should Know Before Buying a 2011-2016 Hyundai Elantra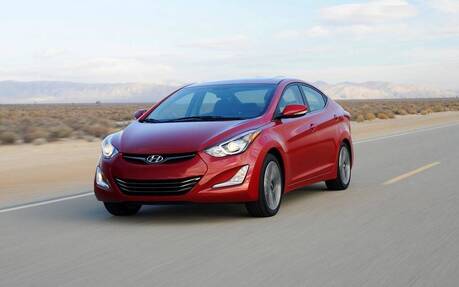 In partnership with Otogo.ca
Looking for a small, affordable used car? Hyundai is certainly a brand to consider. In 2011, the Korean automaker launched a new generation of its Accent subcompact and Elantra compact sedan. The latter showed more dynamic lines that were not unlike those of its larger sibling, the Sonata. Another complete revamp took place for the 2017 model year, until 2021 when it was remodeled again.
Hence, it is easier to find a cheap example of the 2011-2016 Elantra. If you're interested in this model, here are a few things to remember before you buy. First, four versions were on the menu at the time, the L, GL, GLS and Limited (or GLS Sport in the case of the five-door Elantra Touring). The engine under the hood was a 1.8-liter, direct-injection four-cylinder with an output of 148 horsepower and 131 pound-feet of torque. Be careful: a less advanced and less powerful 2.0-liter engine powered the Elantra Touring, generating 138 horsepower and 136 pound-feet of torque.
The first engine offered the choice of a six-speed manual or six-speed automatic transmission, while the second was content with a five-speed manual and a four-speed automatic. This difference, of course, had an impact on the fuel economy.
Hyundai wisely decided to phase out the Elantra Touring for the 2013 model year. Its successor, the Elantra GT, also had five doors but a sportier temper than the sedan thanks to light modifications to the suspension. At the same time, a two-door Elantra Coupé was also added. However, with its limited interior space, this model is mostly suitable for singles and couples.
Speaking of space, the Elantra sedan had a 420-litre trunk, which is very good in the category. If you want more, opt for the Elantra GT, which had a cargo capacity behind the rear seats of 651 litres. In 2014, Hyundai lowered the engine's output of the 1.8-litre mill to 145 horsepower. On the other hand, an interesting 2.0-liter engine producing 173 horsepower appeared in the higher-end versions of the sedan as well as in all Elantra GTs and Coupes. If you want more performance, this is the one for you.
Finally, this generation of the Hyundai Elantra, like many others, was renowned for its user-friendly and ergonomic interior, relatively low fuel consumption and very good value. In the event that reliability is more important to you, a Honda Civic, Toyota Corolla or Mazda3 from the same years would probably be preferable. More than 600 examples of Hyundai Elantra can be found on Otogo.ca. Shop for your next used vehicle from a large inventory of certified vehicles in Quebec.