Next BMW
3 Series

Coming With EV Alternative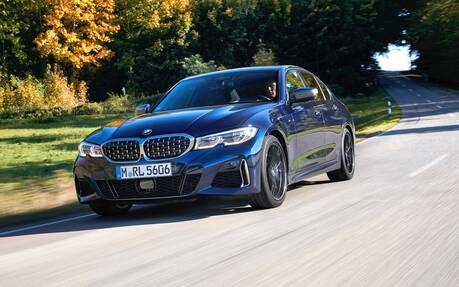 Despite the new, fully electric BMW iX and i4 not being in Canadian showrooms yet, the German automaker is already busy working on the next step in its electrification strategy, which will kick off around 2025 with a brand new platform called "Neue Klasse" and sixth-gen electric drive system known as eDrive 6.
Said platform, whose name also evokes an important family of cars that BMW launched in the 1960s and 1970s, will underpin all sorts of body styles and configurations ranging from small cars to large SUVs. In fact, the plan is to use it for all new BMW-badged EVs launched from mid-decade onwards.
According to a report by British website Autocar, the first vehicle to be based on the Neue Klasse platform will be an electric alternative to the next-generation 3 Series. It will be sold alongside the conventionally powered variant to give consumers the option to go electric or not.
In addition to eDrive 6 technology, to be available in rear-wheel drive and all-wheel drive applications, future BMW EVs will use lightweight construction, a mix of sustainable materials, long-range batteries, rapid-charging capability (with an 800V architecture similar to the Porsche Taycan and Audi e-tron GT) and a fully customizable digital operating system.
BMW's research and development chief Frank Weber explained to Autocar that the Neue Klasse platform is being engineered to not only form the basis for electric models, but also to support plug-in hybrid powertrains (more advanced than the one in the current 330e, for instance) and potentially even a hydrogen fuel cell powertrain if necessary.
At the same time, BMW will phase out the existing FAAR and CLAR platforms in a move to provide a single base for greater economies of scale and flexibility on the assembly lines.
Weber also hinted that styling will be even more distinctive than it is with the iX and i4, while interior space will be maximized further. The i Vision Circular concept (pictured above) from last month's IAA Mobility show in Munich could be some sort of preview. And performance enthusiasts should not worry because sporty M variants will inevitably be part of the equation.
Watch: The Car Guide Drives the 2022 BMW i4