Back to the Future's DeLorean Could Use Porsche's Charging Network for Time Travel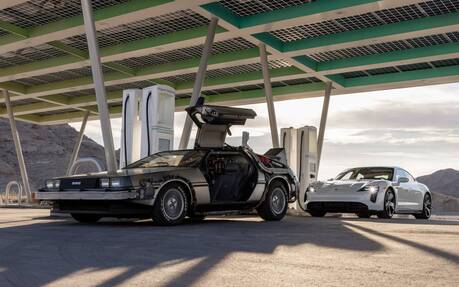 Today, October 21, is Back to the Future Day. As every fan of the iconic trilogy knows, it's the date in 2015 Marty McFly and Doc Brown travel to using the equally iconic DeLorean.
We knew from the original movie that the flux capacitor needed 1.21 gigawatt of power in order to work and enable time travel. Well, get this: just a few days ago the fast-charging network for the new Porsche Taycan—more than 4,800 individual chargers across Europe (Ionity) and North America (Electrify America)—exceeded a combined 1.21 gigawatt.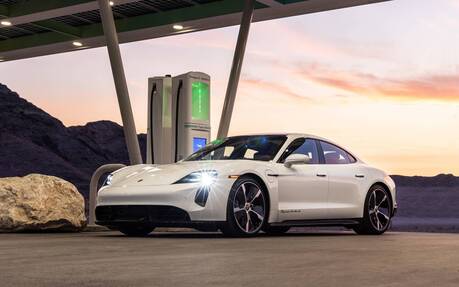 The German automaker has created a short film to mark the milestone. It features the luxury electric sedan alongside the DeLorean, both magical automobiles in their own way.
As a refresher, the Porsche Taycan is available in Canada in three configurations with output ranging from 522-750 horsepower. It became the first production car in the world to use an 800V battery architecture instead of the usual 400V standard. In just 22 minutes, the Taycan can charge from 5-80 percent via a 270-kW fast charger (93 minutes with a 50-kW charger).
The EV's success is such that it is outselling the legendary 911 so far this year.
Watch: Here's the New 2021 Porsche Taycan Cross Turismo