Volkswagen ID.5 Debuts as Coupe-like ID.4, Not Planned for Canada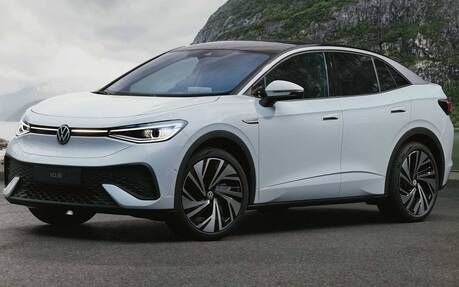 Announced by Volkswagen at the beginning of the year, the all-new ID.5 electric crossover made its official debut today. It's a coupe-like variant of the ID.4 we already know, similar to how the Atlas Cross Sport is a sleeker alternative to the regular Atlas SUV.
Don't get your hopes up, though: Volkswagen has no intention to offer this model in North America, as is the case with the ID.3 hatchback and ID.6 three-row crossover. The German automaker, which loves to brag about its new generation of electric vehicles, continues to let us down.
As far as styling is concerned, the new ID.5 borrows heavily from the ID.4, but features a sloping roofline that ends with a thing rear spoiler. The result is a sportier appearance, although cargo capacity is affected with 549 litres behind the rear seats and 1,561 litres when you drop the seatbacks.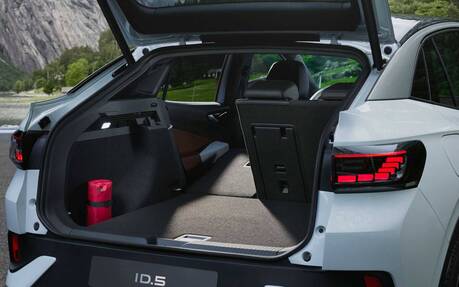 The interior is very much familiar, too, from the instruments to the seats and everything in between including ambient lighting. The augmented-reality head-up display is a nice touch.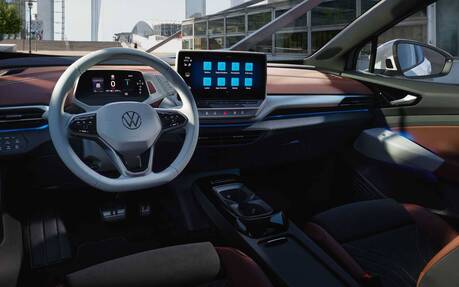 In Europe, where sales are expected to begin early in 2022, the Volkswagen ID.5 will also be available in GTX trim with dual motors and all-wheel drive, generating a total of 295 horsepower. It's the same combination and output as the ID.4 Pro AWD sold here, by the way. Acceleration from 0-100 km/h is achieved in 6.3 seconds.
Standard ID.5 models have a single motor and front-wheel drive, cutting their output to 172 or 201 horsepower depending on the trim level. As for range, a 77-kWh battery allows the ID.5 to cover 480-520 kilometres based on the WLTP standard, which is more optimistic than those used in Canada and the U.S. Our ID.4, if you recall, offers a range of 386 kilometres (AWD) or 400 kilometres (FWD).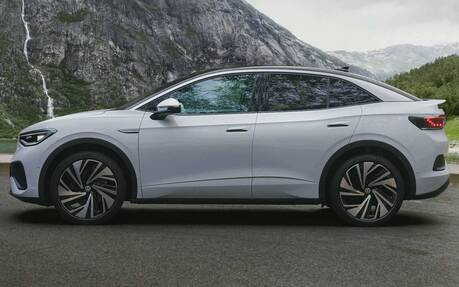 So, which one of Volkswagen's forbidden fruit—ID.3, ID.5 or ID.6—would you most like to have in Canada?
Watch: Volkswagen ID.4 Hits the Road