Several BMWs to be Built Without Touchscreens Due to Chip Shortage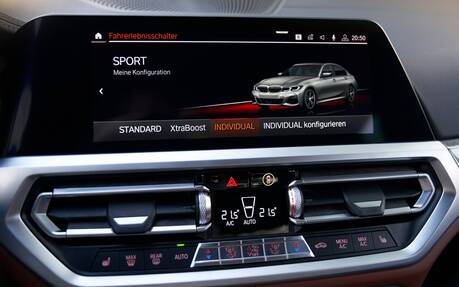 Faced with a lack of chips that are oh-so-important for a plethora of electronic systems, many automakers have to make tough choices including sacrificing some vehicle functionalities.
For instance, GM opted to build Chevrolet Silverado and GMC Sierra pickups without variable-displacement technology that helps reduce fuel consumption, and the 2022 Cadillac Escalade will not be available with the Super Cruise hands-free driving assistant for a while.
Now, we hear that BMW has decided not to include touchscreens starting this week in a number of popular models, namely the 3 Series, 4 Series (including the new 2022 4 Series Gran Coupe), Z4 and all versions of the X5, X6 and X7. The last three are manufactured at BMW's Spartanburg plant in South Carolina.
The news was first reported by BMW forum Bimmerfest, then confirmed by the company to Edmunds. BMW cited "industry-wide supply chain issues which are affecting automotive manufacturing worldwide."
It's pretty incredible when you think about it, because touchscreens have become such an integral part of cars these days. The good news here is that drivers will still be able to access the various infotainment menus and vehicle settings by using the iDrive controller on the centre console.
BMW vehicles built without the touchscreen functionality will have the option code "6UY" on their window sticker. Customers who have already placed an order or will make one will receive a credit of $500. The amount for Canada has yet to be confirmed.
A lot of people will probably regret their decision to buy one of these BMWs. Let's say you've signed up for an X5 or X7—the latter costs more than $100,000 in base trim, remember—and the dealer informs you the touchscreen will be just a regular screen. Is a $500 credit a good enough consolation?
Watch: 2021 BMW M5 Competition Test Drive