Tesla Plant Coming to Ontario to Help Boost Battery Production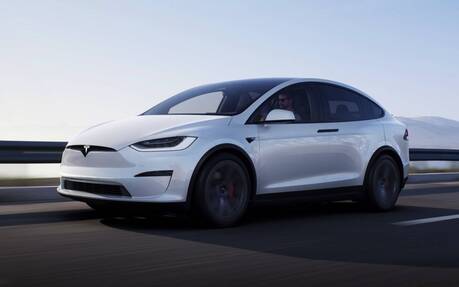 The Mayor of Markham in Ontario, Frank Scarpitti, has announced via Twitter that Tesla plans to open a factory in the city—not to build cars but rather battery manufacturing equipment.
"I'm delighted to share that Tesla Canada is joining our already robust automotive and technology ecosystem by locating a manufacturing facility in the City of Markham," he wrote.
Welcome Tesla look forward to official launch. You are a great addition the "future car" cluster of companies in @cityofmarkham pic.twitter.com/9ZRU2lWyEO

— Mayor Frank Scarpitti (@frankscarpitti) November 4, 2021
As the first Tesla-branded manufacturing facility in the country, the site will produce state-of-the-art manufacturing equipment to be used at Tesla's Gigafactories around the world.
Few details are available at this point, though. The electric car maker from California has yet to make an announcement.
It's worth pointing out that Tesla acquired Hibar Systems based in Richmond Hill, Ontario in 2019 in order to manufacture pumps used in fast-speed battery assembly that Tesla is introducing for its new 4680 cells. Hibar and other partners will allow Tesla to build batteries faster and scale up production of its 4680 battery cells.
The new, cheaper batteries will be found in Tesla vehicles starting in the first halft of 2022, if all goes according to plan. At least that's what senior vice president Andrew Baglino said at Tesla's Battery Day last year.
The news of a forthcoming Tesla plant in Markham is rejoicing David Adams, president and CEO of Global Automakers of Canada, an association of 21 non-domestic automakers.
"Tesla's growing commitment to Canada underscores the capabilities of the Canadian workforce and a modern automotive industry," he wrote on Twitter.