Toyota Puts EV Focus on Affordability, Not Range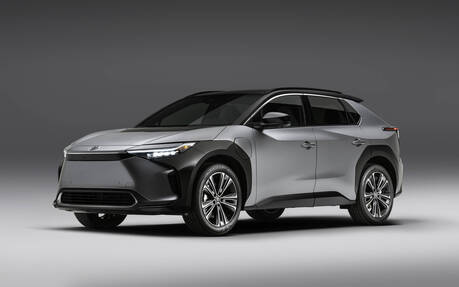 Toyota's first battery electric vehicle, called bZ4X, is slated to launch in mid-2022 and looks very promising. In fact, similar to the RAV4 Prime plug-in hybrid SUV, demand is sure to be quite strong, especially in markets like Quebec and B.C.
Following its North American premiere at the Los Angeles Auto Show, we know a lot more about it except for one key piece of information: pricing. Fortunately, the automaker's stance on the matter is encouraging.
In a recent interview for Green Car Reports, Toyota Motor North America's vice president for product planning and strategy, Cooper Ericksen, said that affordability trumps range, because in order "to have a positive impact on the environment, you must sell a high volume of cars...so it's really important that the price point is such that we can make an actual business model out of it." 
He has a good point. The longer the range, the bigger the battery and the higher the cost—at least until battery production ramps up enough to allow economies of scale. Ericksen admits that future EVs from luxury brand Lexus could offer longer range since these customers are likely willing to pay more, but as far as Toyota vehicles are concerned, the priority will be a lower price.
For the record, the bZ4X will be able to travel up to 400 kilometres in FWD configuration and around 350 kilometres with AWD. It's almost guaranteed to start under $45,000 in Canada in order to qualify for the $5,000 rebate from the federal government, but how low will it go? And what will availability be like? We're eager to find out.
Remember, the RAV4 Prime retails from $44,990, but deliveries can be extremely long—up to two years—especially for the cheapest model.