Ford Maverick Hybrid Sold Out, Orders to Resume Next Summer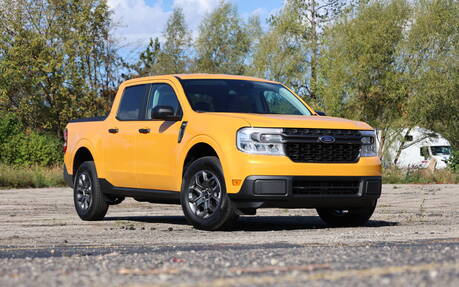 With gasoline being a little more expensive than it was earlier in the year and an extremely attractive base price of $25,900 in Canada, the all-new Ford Maverick and its standard hybrid powertrain hit the market at the perfect time. More than 100,000 reservations have been made so far across North America.
Clearly, the Blue Oval didn't expect that much success. There are no more Maverick Hybrid units available for the 2022 model year. Orders will resume next summer.
The news was confirmed to CarBuzz by Mike Levine, head of Ford North American Product Communications. Meanwhile, The Car Guide was told by a Ford Canada spokesman that the model is "nearly" sold out this side of the border.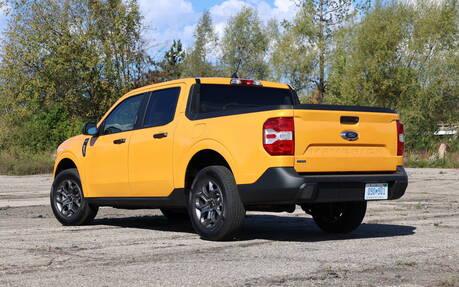 Don't blame the global chip shortage this time. It's just that demand far exceeds planned production, even though the hybrid variant of the Maverick has more modest power (191 hp, 155 lb-ft) and front-wheel drive only.
Consumers who don't want to wait until next summer to order a Maverick must turn to the 2.0-litre EcoBoost model (250 hp, 277 lb-ft). In addition to being more powerful, it comes standard with all-wheel drive and an eight-speed automatic transmission instead of a CVT. Towing capacity also increases to 4,000 pounds with the available 4K Towing Package. On the other hand, average fuel consumption is rated at 9.6 L/100 km versus just 6.3 for the hybrid model.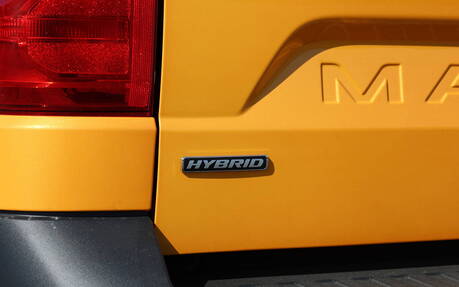 Ford will inevitably ramp up production of the Maverick Hybrid next year at the Hermosillo assembly plant in Mexico, where the Bronco Sport is also built. By the way, did you know the team at The Car Guide recently crowned the Ford Maverick as the Best New Truck of the Year? Click on the link for more details!