Used Cars For Students: What Should You Buy?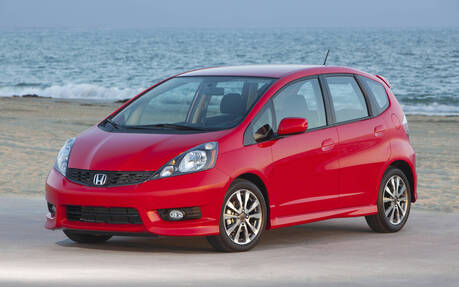 For a student, buying a first car is a milestone. In order to avoid spending more time in the garage than in class, reliability and sturdiness should be priorities.
The budget inevitably comes next; finding an affordable model with the lowest possible fuel consumption and reasonable maintenance is also crucial.
In today's environment of limited inventory and increased value of used vehicles, some compromises may have to be made on the age, mileage and equipment. So, what models are good for students?
Small Cars
Compact and subcompact cars are still the preferred type of vehicle, ideally a base model, with a naturally aspirated engine and no all-wheel drive system. You can also save money by choosing a car with a manual transmission.
Japanese brands should be the ones to consider first, whether they have 100,000 or 200,000 kilometres. The Honda Fit and Civic are solid, frugal, and easy-to-maintain cars, with only the electrical systems and paint to worry about. The Fit offers a particularly roomy interior with a folding bench seat, and you can pick up a good model that is less than 10 years old for under $8,000.
The Toyota Yaris, Corolla, and Matrix are other good choices. With minimal maintenance, these cars will last. So mileage shouldn't a major factor. The Corolla is quieter and more pleasant on the highway, while the Matrix has a convenient hatchback and a spacious cargo area.
We could also mention the Mitsubishi Lancer (2008), which has proven its reliability over the years, or even the Suzuki SX4, although some parts are becoming harder to find. Another interesting option is the Mazda3 (2010).
As for Korean cars, the Hyundai Accent and Kia Rio are also worth considering. Solid and safe, they easily stand the test of time and generally cost less. Since their respective 2011 and 2012 redesigns, they have proven to be very reliable.
Knowing the Vehicle's Pedigree
Whatever you choose, it is better to opt for an older model that has been well maintained with a recorded history (CARFAX, SAAQ, RDPRM) over a newer one with unknown reliability. A complete inspection is crucial to avoid buying a lemon. And don't forget that rust, even limited to a small area, is your car's worst enemy!