Omicron Forces Cancellation of 2022 Montreal, Toronto Auto Shows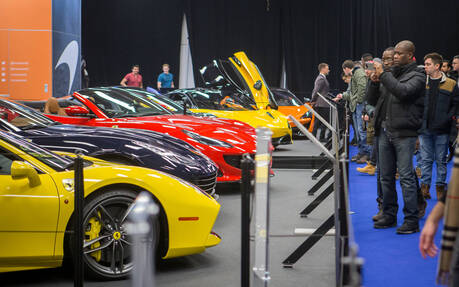 Just over a month after officially announcing the 2022 edition, Montreal International Auto Show (MIAS) organizers have decided to cancel the event at the Palais des congrès de Montréal, which was scheduled from January 21-30, 2022.
The decision was made following the analysis of the latest effects of the rise of the Omicron variant and the uncertainties regarding the sanitary measures relating to the organization of indoor events for the next few weeks, according to a statement released today.
"It is with a heavy heart that we made this decision," said Luis Pereira, Executive Director of MIAS. "Montreal being the first major Auto Show in the Canadian circuit, we feel it would be irresponsible to hold a major public event with Covid cases on the rise again. We are disappointed for the public and for our partners who supported us: the Palais des congrès, the manufacturers and exhibitors, our media and organization partners. We were really confident that the event would be held this year. Omicron came along and muddied the waters. But it is our corporate responsibility."
All visitors who have purchased tickets will be refunded, Pereira assured.
Denis Dessureault, Executive Vice-President of MIAS, said that the fundraising activities planned to support the six hospital foundations will be maintained.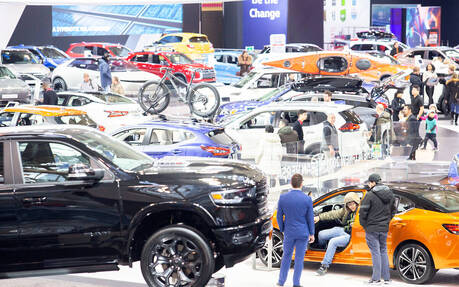 Toronto's CIAS Also Cancelled
The 2022 Canadian International Auto Show in Toronto, which was originally scheduled to run from February 11-22, is also cancelled.
With the Government of Ontario re-instating capacity limits on indoor venues in an effort to stem a steep rise in case counts driven by the quick-spreading Omicron variant, organizers had no choice.
Indoor venues that can accommodate more than 1,000 people are limited to 50 percent capacity. The new rules take effect Saturday, but the province did not set an end date.
"It is with great regret that we have to make this announcement, but the health and wellbeing of our community needs to be our first priority," said Jason Campbell, General Manager of the Canadian International AutoShow. "What has been clear over the past few months in our discussions with our consumers and our manufacturer partners is how much they all value our in-person live AutoShow event experience, and how hungry they all were for it to return."
"We had been working hard in recent months for the AutoShow to return in a big way, but in light of the recent developments, and in consultation and agreement with our manufacturer and sponsor partners, we have agreed that it's best to set 2022 plans aside to best support the health and safety of our community."
Campbell added that the CIAS will be back bigger than ever in 2023 for what will be the 50th edition.