Ford Mustang Shelby GT500KR is Back With Over 900 Horsepower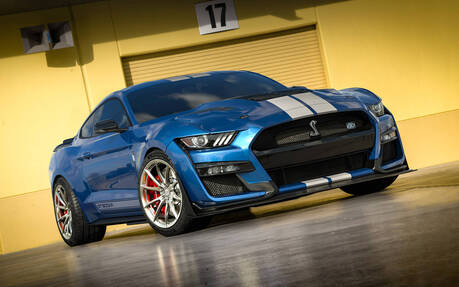 Earlier this year, the Ford Mustang Shelby GT500 experienced Hennessey magic resulting in a boost from 760 horsepower to 1,000 horsepower.
Not quite as mighty but no less significant, the new limited edition unveiled this week by Shelby American to celebrate its 60th anniversary marks the return of the famous GT500KR a.k.a. "King of the Road," which first appeared in 1968.
Carroll Shelby himself owned a 2009 GT500KR at the time of his death in May 2012. For the latest iteration, the 2022 Mustang Shelby GT500KR adds a 3.8-litre Whipple supercharger to the 5.2-litre V8, elevating output to more than 900 horsepower on 93-octane premium gas (the exact figure is not specified).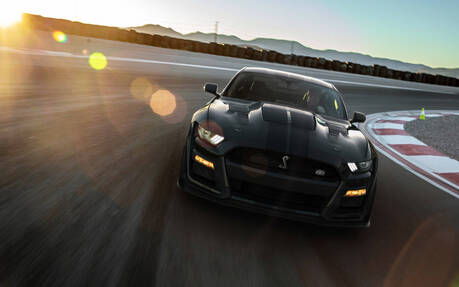 The engine also benefits from a cold air intake, high-volume heat exchanger and Borla exhaust. Meanwhile, the suspension receives front and rear Ford Performance sway bars and height-adjustable springs, plus recalibrated MagneRide shocks. It still is anchored by 20-inch wheels, although the latter feature a unique design and reduced weight.
Speaking of which, unlike the original GT500KR that used fibreglass to create a lighter package, the 2022 model relies on carbon fibre for the vented hood (30lb weight savings), front splitter, rear diffuser and more.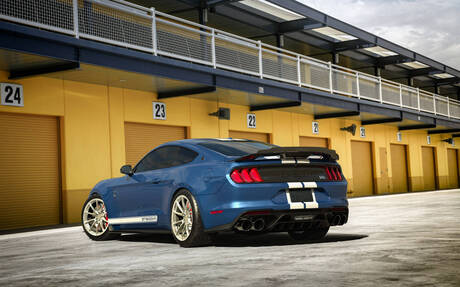 Other highlights include Shelby rocker stripes, new emblems, unique leather upholstery and embroidered floor mats. Let's not forget the numbered plaque in the engine bay and on the dashboard.
Customers can also specifiy a wide-body kit, painted racing stripes and rear-seat delete.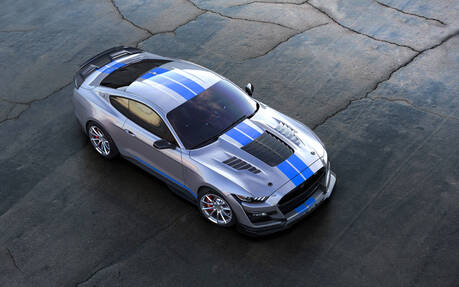 The 2022 Ford Mustang Shelby GT500KR costs $127,895 USD. Those who own a 2020 or 2021 model can get the upgrade for $54,995 USD. Only 180 units are planned for the U.S. market, or 60 for each model year. Shelby American will also build 45 units to be shipped outside the U.S.
The first of the bunch will be sold at the Barrett-Jackson auction in Arizona on January 29. Later in 2022, a couple more special vehicles will continue the 60th anniversary celebration including possibly a Shelby Bronco.