Fully Electric Subaru STI Concept Heading to Tokyo Motor Show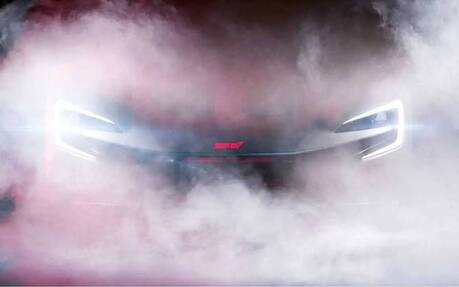 Subaru has officially announced that a new concept of the future 100% electric STI will be presented at the Tokyo Motor Show. Scheduled for January 2022, the show has been chosen by the Japanese manufacturer to unveil this vehicle which heralds a new era for the STI branch at Subaru.
It bears the name Subaru STI E-RA Concept, but we don't know what the car will look like at this point. A first teaser image has been published by Subaru revealing a red coloured car with contrasting dark grey bumper adorned with the famous STI logo. Since this is an electric vehicle, the signature WRX/STI grille is missing - cooling requirements are significantly less important in an electric car.
The headlights, however, bear a somewhat familiar look, and seem to be linked by a horizontal design element. No technical information has been published, but we are delighted that Subaru isn't solely focussing on the new Solterra SUV to charge into the electric world, and is considering pairing its driving dynamics with electric propulsion to build a sports car that purist could eventually enjoy.
We'll have to wait a few more weeks for the Tokyo Motor Show and the official unveiling of this concept which heralds a small revolution within the STI range!