Our 2023 Honda HR-V Will Be Way Different From the Overseas Model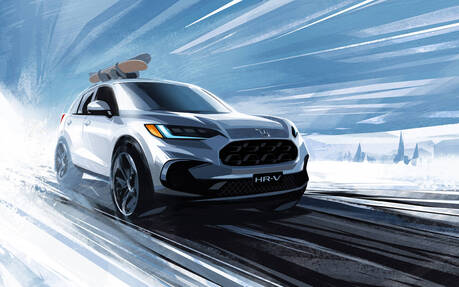 Honda's "Year of the Crossover" will see the Japanese automaker introduce fully redesigned CR-V and Pilot models in addition to the North American variant of the next-generation HR-V.
Remember, when the new HR-V debuted back in February 2021, it was the one designed for Japan and Europe. Honda warned us that the North American-spec variant would have a specific design in order to better meet our needs and requirements.
A pair of sketches released today hint at what's to come. While Honda specifies that a pre-production model is shown and that the actual production model may vary, we can see that the result is quite different from the vehicle sold overseas—not to mention the old HR-V, of course.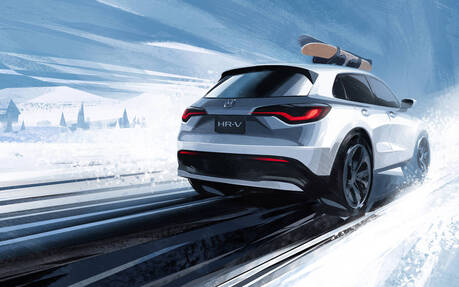 The front end including the grille is unlike anything else in Honda's current lineup. This HR-V boasts a more dynamic silhouette and rides on oversized wheels. In the rear, there's a black spoiler atop the liftgate along with some very attractive taillights.
From a technical standpoint, the new HR-V will be bigger than its Fit-based predecessor and is expected to share its platform with the latest Civic, also borrowing the latter's 2.0-litre engine that produces 158 horsepower. That would be 17 horsepower more than the 1.8-litre mill driving the outgoing HR-V. Will there be a hybrid variant? Don't count too much on it.
An official reveal should take place in the spring as the new Honda HR-V will hit the market later in 2022 as a 2023 model. Stay tuned.
Watch: 2016 Honda HR-V Review