Small SUVs Remain a Big Source of Dissatisfaction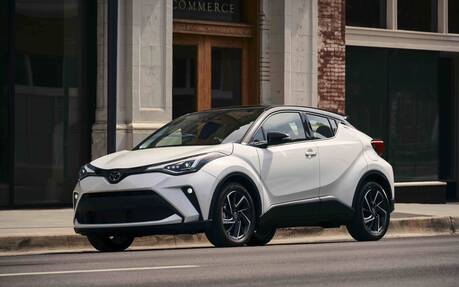 Toyota's brand new Corolla Cross could not have come soon enough as the smaller C-HR is the least liked vehicle in the entire auto industry for the second year in a row according to Consumer Reports' latest survey.
The website once again polled its members to gauge their level of satisfaction toward their vehicle, asking them whether they would buy the same model in the future—an indication that their expectations are met.
For 2022, the top 10 least satisfying vehicles include seven subcompact SUVs and crossovers, one compact SUV and two compact sedans. Here's the list, with the percentage of owners who would buy the same model again:
Toyota C-HR – 29%
Ford EcoSport – 30%
Chevrolet Trax – 37%
Infiniti Q50 – 40%
Nissan Qashqai – 42%
Infiniti QX50 – 46%
Jeep Compass – 46%
Jeep Renegade – 46%
Cadillac XT4 – 47%
Kia Forte – 47%
Interestingly, six of those also made the list in 2021, namely the C-HR, EcoSport, Trax, Q50, QX50 and Compass.
The small SUVs identified here prove how big a gap there is between the segment's best (Subaru Crosstrek, Mazda CX-30, Kia Seltos, Hyundai Kona) and worst contenders. We know the EcoSport won't return after 2022, while the C-HR (doomed by the lack of AWD) and Trax may be living on borrowed time, as well.
In many cases, owners report disappointing power, quality and space, and simply not getting their money's worth.
Nissan/Infiniti continues to struggle with three models in the top 10. The redesigned Qashqai has yet to show up in North America, while the latest QX50 is a commercial failure. The Forte is anything but, however, ranking among the best-selling cars in Canada and the U.S. for a number of years.
As for Jeep, the Compass and Renegade are generally panned for their low value and fuel economy, sub-par reliability and lack of comfort. Plus, they don't seem to fit with the brand's upmarket strategy of late, which involves classy, premium vehicles such as the new Grand Cherokee, Wagoneer and Grand Wagoneer.
Watch: 2022 Toyota Corolla Cross is Bound to Become a Hit