2022 BMW i4 vs. 2022 Tesla
Model 3

: The Numbers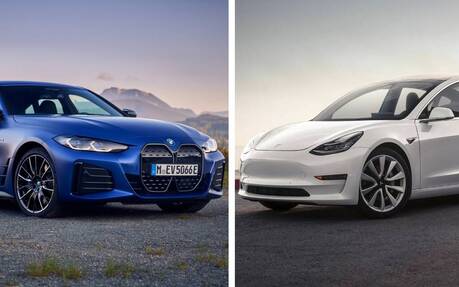 BMW has introduced a pair of next-generation electric vehicles for 2022 including the iX crossover and the i4 sedan. But how does the latter stack up against the segment-leading Tesla Model 3?
To answer that question, we've compared the numbers and specs for these two models. Here's what we found…
Range: Model 3
The single-motor BMW i4 eDrive40 equipped with 18-inch wheels provides a maximum range of 484 kilometres, while the one riding on 19-inch wheels can travel 454 kilometres. In M50 xDrive trim, which includes dual motors and all-wheel drive, the i4 will cover 435 or 365 kilometres with 19- or 20-inch wheels, respectively.  
Over at Tesla, the base Model 3 with rear-wheel drive offers 438 kilometres of range. That number increases to 507 kilometres in the case of the AWD-equipped Model 3 Performance, and 536 kilometres with the Long Range variant.
While the range figures for the BMW i4 are better than initially advertised, Tesla wins the battle hands down.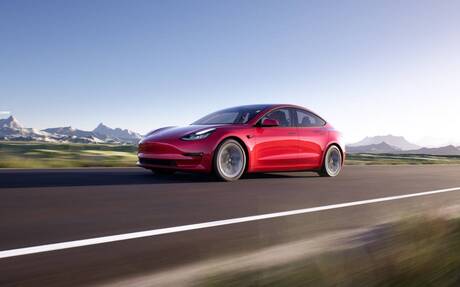 Charging: Tie
When plugged into a 240V charging station, both the i4 and Model 3 require 10 hours to complete a full charge. The standard Model 3 is a bit quicker, though (8.5 hours).
Now, here are some DC fast charging times you should know about:
BMW:
11kW charger: 0-100 percent in 7.6 hours
50kW charger: 100 km of range in 22 minutes
150kW charger: 100 km of range in 7 minutes
200kW charger: 10-80 percent in 31 minutes
Tesla:
Tesla Supercharger: 282 km of range in 15 minutes
Performance: Tie
The beauty of electric cars is their instant torque delivery resulting in impressive acceleration. Consider these numbers:
BMW:
i4 eDrive40: 5.7 seconds (RWD)
i4 M50 xDrive: 3.9 seconds (AWD)
Tesla:
Model 3: 6.1 seconds (RWD)
Long Range: 4.4 seconds (AWD)
Performance: 3.3 seconds (AWD) 
Practicality: Model 3
The BMW i4 has a larger rear trunk at 470 litres (1,290 litres when you fold the rear seats) versus 425 litres for the Tesla Model 3. However, the latter adds a front trunk for a total cargo capacity of 649 litres.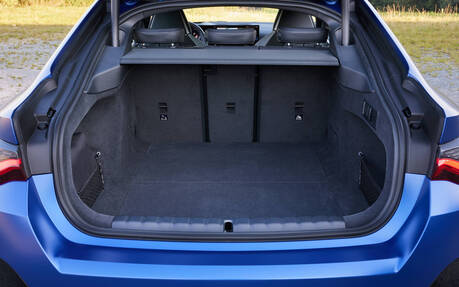 Both cars are designed to accommodate five people, but the interior of the Model 3 is more spacious thanks to a completely flat floor. Also, the i4's swooping roofline limits headroom for taller passengers sitting in the back.
Technology and Connectivity: Tie 
Highlighting the otherwise clean dashboard of the Model 3 is a 15-inch multimedia display that is also used to control the HVAC system and monitor driving data. The console has four USB ports and two wireless smartphone chargers. A premium sound system with subwoofer is available.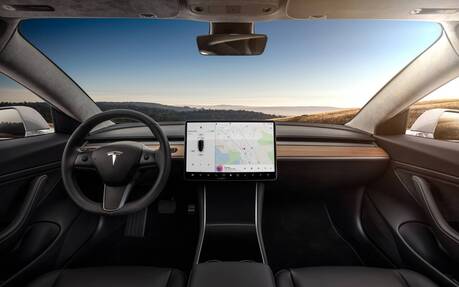 The more traditional i4 combines a 12.3-inch digital instrument cluster with a 14.9-inch centre touchscreen powered by the latest generation of iDrive. Apple CarPlay and Android Auto come standard. 
Both models can be upgraded wirelessly with over-the-air software updates. They also boast an array of driver assistance features including semi-autonomous driving capability (Tesla Autopilot and BMW Driving Assistant Professional).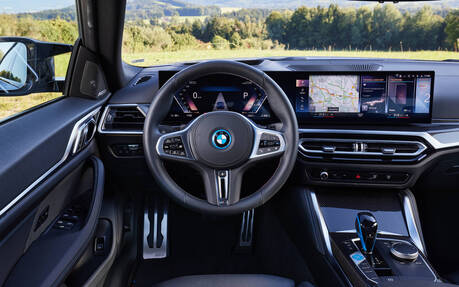 Price: i4
For once, BMW is cheaper than the competition. The new i4 eDrive40 starts at $54,990 plus destination, while the i4 M50 xDrive retails from $72,990. Provincial incentives available in British Columbia, Quebec, Nova Scotia, Yukon and the Northwest Territories apply, but not the federal rebate of up to $5,000 since Ottawa has set a price limit at $45,000 for vehicles with six seats or less.
The Tesla Model 3's base price for the single-motor RWD variant has been raised to $59,990 for 2022, making it ineligible to the $5,000 federal rebate. As for provincial incentives, only Quebec's is still available since Tesla has strategically set the price below the $60,000 limit. Drivers in La Belle Province can get $8,000 off.
The Long Range and Performance variants of the Model 3 start at $66,990 and $76,990, respectively.
Warranty: Model 3 
Tesla and BMW offer similar coverage including:
Limited vehicle warranty: 4 years/80,000 km
Rust perforation warranty: 12 years/unlimited km
Battery warranty: 8 years/160,000 km
Tesla's Long Range and Performance models increase battery coverage to 8 years/192,000 km, giving the Model 3 a slight edge overall.
Watch: The Car Guide Drives the 2022 BMW i4