Used Volvo XC40: Beware of Reliability Issues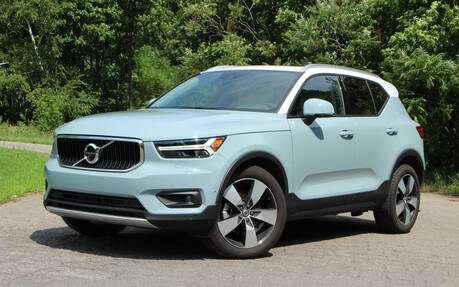 The Volvo XC40 joined the Swedish automaker's lineup for the 2019 model year and has been warming up to the XC60 for the best-seller title ever since.
It's an attractive and compelling product, notably for its safety, refined interior, and comfort that's superior to an Audi Q3, for example, in terms of both seating and ride.
For consumers who choose a brand-new XC40, the best option is to lease or buy and resell after four years, before the end of Volvo's vehicle and powertrain warranty coverage period.
The main reason is that long-term reliability can be a problem if you look at Volvo's history. Year after year, the brand is among the worst on J.D. Power's list. What's more, the XC40's two big brothers, the XC60 and XC90, are regulars on Consumer Reports' list of the least reliable models.
A look at the Consumer Reports site reveals an owner satisfaction rating of 4 out of 5 for the XC40, but only 3 out of 5 for reliability. Its main problem areas are the brakes and electronics, but owners also file complaints regarding various mechanisms like doors, locks, belts, seats, sunroof, etc.)
If you're interested in buying a used Volvo XC40, you'll probably have some of the original manufacturer's warranty coverage left, but an extended warranty would definitely be worth considering. Also, look for a certified example, verify the inspection and history reports (CARFAX), and check that all safety recalls have been performed, especially those concerning the brake pedal and anti-lock system.
The XC40 is way behind the Lexus UX and other rivals in terms of relibaility, but it scores higher in several other area and is still worth a look.