Chevrolet Spark, Canada's Cheapest Car, to be Axed This Summer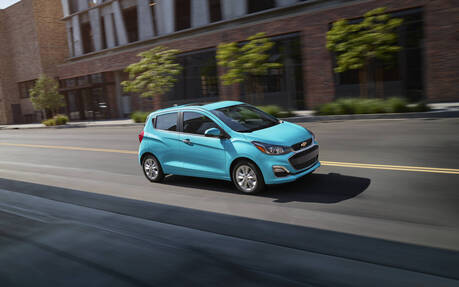 The most affordable new car on the market is now hearing the bell toll.
A Chevrolet spokesperson has confirmed to several U.S. media outlets that production of the Spark will end in August of this year. The company is banking on customers to turn to SUVs like the Trax and Trailblazer instead. Good luck with that.
Introduced in 2012 as a 2013 model, the Spark has had an up-and-down career while being largely overshadowed by other small cars, many of which have now gone the way of the dodo, as well (Toyota Yaris, Honda Fit, Hyundai Accent, Ford Fiesta, Mazda2).
Chevrolet somehow managed to sell a bit more than 6,000 units in Canada both in 2020 and 2021, nearly matching the Honda Accord. Despite generating a modest 98 horsepower, the Spark's incredibly low MSRP of $10,398 (or $14,698 with the automatic transmission) made it a compelling alternative to used cars.
In the U.S., sales are not so good, however, which is what motivated Chevrolet to drop the Spark.
Following its departure, the brand's stable of cars will be down to the Malibu, Camaro, Corvette and Bolt EV. The first one will be axed at the end of the current generation in 2024, the second could be replaced by an electric sports car, the third is untouchable, and the fourth faces an increasingly uncertain future. The cheapest Chevrolet model will be the Trax starting at $22,098.
As for the most affordable new vehicle in Canada, that distinction will go to the 78-horsepower Mitsubishi Mirage, which retails from $14,098 for 2022. Its days might be numbered, too.