New Car Discounts Likely a Thing of the Past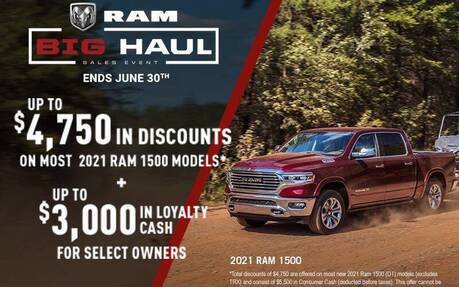 Production cuts by automakers and tighter inventories at dealerships since the start of the pandemic and the global chip shortage have completely changed the game for car shoppers. Prices have gone up significantly, not to mention delivery times.
You'd better get used to it, because there's no going back, it seems.
More specifically, discounts on new vehicles, which have become extremely rare both in Canada and the U.S., are likely a thing of the past. Even as vehicle production ramps up in the second half of 2022, don't count on them.
"We will not return to excessively high inventory levels that depress new-vehicle margins. Significant discounting and high incentives can also damage a brand, which is another reason for our industry to balance appropriately supply and demand," according to Mike Manley, the former FCA boss who's now the CEO at AutoNation, the largest car dealership chain in the U.S.
Meanwhile, charging above the suggested retail price (MSRP) has become commonplace among car dealers. However, some manufacturers like Ford have started to warn those that do that they risk seeing their vehicle allocations get cut.
The good news for shoppers is that they can usually make up for lost discounts and higher prices with the increased value of their trade-in. Used vehicles are in short supply, too, and dealers are doing whatever they can to find some.