Reliability: Multimedia Systems Are Still a Problem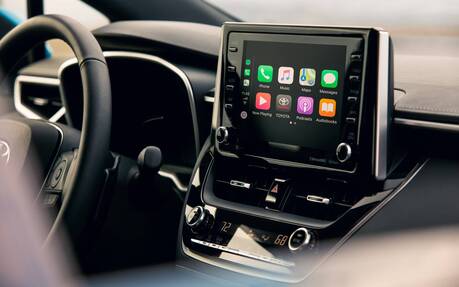 Year after year, vehicle reliability continues to improve, but multimedia systems remain by far the biggest source of problems for users. This is one of the findings of the latest annual reliability study published by the U.S. firm J.D. Power.
Many owners are choosing to keep their vehicles longer in today's environment, which makes reliability even more important," notes David Amodeo, director of automotive business at J.D. Power. Some manufacturers are doing a better job than others at preventing problems, not only those involving the mechanicals, body and interior, but also multimedia systems, driving aids and other electronic gadgets."
The study is still based on three-year-old vehicles, so 2019 models are taken into account. It covers nine different aspects of the vehicles, including the exterior, interior, seats, air conditioning/heating, driving aids, driving experience, controls/amenities, multimedia system and powertrain.
With a ratio of 51.9 problems per 100 vehicles (PP100), more than twice the problems of any other category, multimedia systems annoy and irritate owners the most. Seven of the study's top 10 most common problems are related to this: voice recognition (8.3 PP100), Android Auto/Apple CarPlay connectivity (5.4 PP100), Bluetooth (4.5 PP100), number of USB ports or power outlets (4.2 PP100), navigation system complexity (3.7 PP100), touchscreen/display (3.6 PP100), and navigation maps (3.6 PP100).
"Cell phones update all the time with remote software updates, and automakers need to follow suit to fix as many problems as possible, improve features and add new ones to keep users happy. Those who do it best have a huge edge," Amodeo said.
The J.D. Power study also found that popular vehicle brands (190 PP100) fare better than luxury brands (204 PP100) in terms of reliability. The latter usually have more technology and gadgets on board, which increases the chances of problems.