Upcoming Ferrari Purosangue SUV Leaked Ahead of World Debut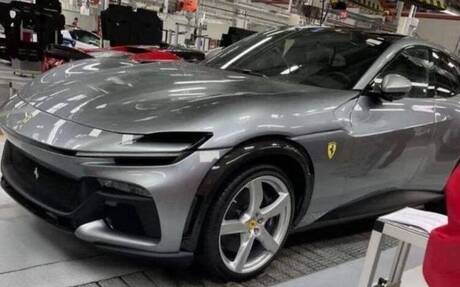 Ferrari is well on its way to introducing its first-ever SUV, to be called Purosangue. Actually, the company doesn't want to call it an SUV—more like an FUV, or Ferrari Utility Vehicle—claiming it's a different breed of sports cars aimed at drivers who want more space and versatility, not unlike the Porsche Panamera Sport Turismo.
The Purosangue will reportedly enter production later this year, with the first deliveries to follow in 2023. The global premiere is coming soon, but today is your lucky day since two pictures of the vehicle have leaked online. They were seemingly taken at the Maranello factory and then posted on Instagram by cochespias, giving us a real good look at the front and rear. Keep in mind this is likely a pre-production model.
From the first shot (above), we can see that the Ferrari Purosangue boasts minimal ride height by SUV standards. Or you could say it resembles a wagon with a raised profile. Styling is nothing like other products from the Italian brand if you consider the hood, front fascia and headlights. There might be a hint of SF90 Stradale, but just barely.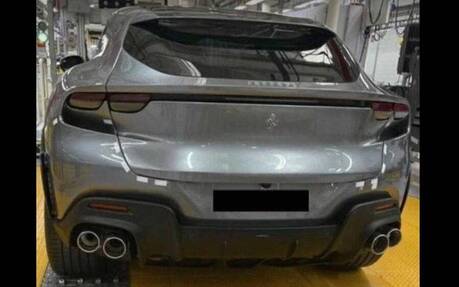 On the second picture, which shows the rear end, the Purosangue looks much beefier, and the trunk certainly promises to pack more cargo than that of the late FF and GTC4Lusso. The taillights are unique, too. Meanwhile, the contrasting lower bumper incorporates a large diffuser and quad tailpipes.
Now, what could possibly motivate this SUV? The safe bet is a twin-turbocharged 3.9-litre V8 engine. A V12 variant has been rumoured, not to mention a hybrid. One thing's for sure: power will be distributed to all four wheels using a new, model-specific AWD system.
Keep following The Car Guide for more details when and after the Ferrari Purosangue makes its debut.