The Car Guide's Best Buys for 2022: Toyota RAV4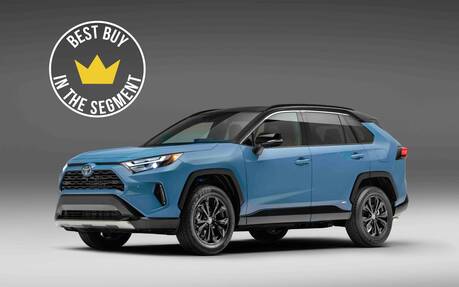 Every year, The Car Guide unveils a list of Best Buys covering all the different vehicle categories in the industry.
Compact SUVs are the second most popular choice among Canadians after pickups. Competition is extremely fierce, and getting to the top is quite an accomplishment.
Winner
For 2022, the Toyota RAV4 repeats as our Best Buy award winner. Offering a spacious interior and a large trunk, not to mention a smooth ride, it's the kind of SUV most people are looking for.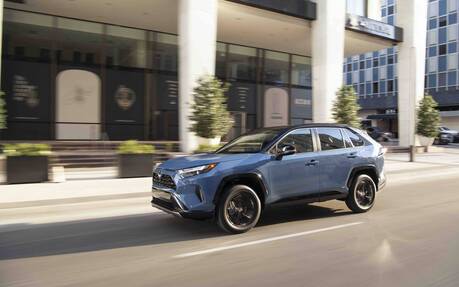 Powertrain selection is another big draw. In addition to a conventional gasoline model, you have the RAV4 Hybrid and RAV4 Prime plug-in hybrid. The latter can travel up to 68 km in EV mode and output is rated at 302 horsepower. Too bad that customers have to wait two years or more to get one.
Other Finalists
The runner-up this year is the same as last year. The Subaru Forester, after all, is a safe bet when it comes to compact SUVs.
The 2022 iteration gets a few cosmetic tweaks and adds a rugged Wilderness model aimed at adventurous drivers. But no matter which Forester you pick, you'll be treated to a comfortable ride along with excellent visibility and decent performance.
As for third place, we chose the Nissan Rogue and Mitsubishi Outlander. Sharing the same platform, these two models boast adequate room, safe handling and good performance.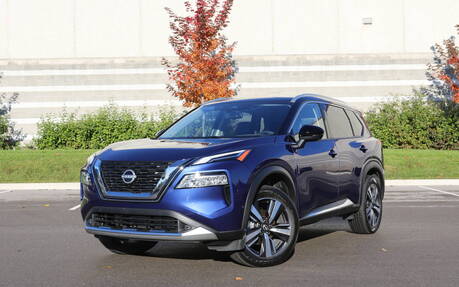 The Rogue stands out with great value, while the Outlander has a best-in-class warranty. The former comes with a choice of two gasoline engines including a new-for-2022, turbocharged triple-cylinder, while the latter is available in gas and PHEV variants. Keep in mind, however, than the 2023 Outlander PHEV will be much improved and capable of longer range.