23,000 Ford Mustangs Recalled in Canada, Rearview Camera to Blame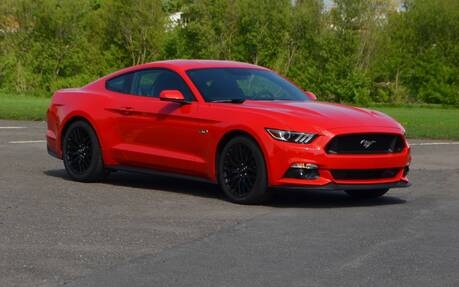 Ford last month announced a recall on more than 330,000 Mustangs in the U.S. due to a problem with the rear-view camera. It now appears that 23,269 units are also affected in Canada, covering the same 2015-2017 model years.
In some cases, the mere fact of opening and closing the trunk lid could damage the wiring for the rear-view camera. Also, there could be a problem with the connections inside the camera. Consequently, the image may not display properly—or not at all—on the centre screen when drivers shift to reverse.
Canadian owners of affected Mustangs will soon receive a recall notice from Ford asking them to take their car to a dealer to inspect and repair the decklid wiring and possibly replace the rear-view camera, as well.
Another recall involving the Mustang was announced at around the same time. There may be a weld problem with the front passenger knee airbag, which may not inflate properly in a crash. The good news is that only 10 units from the 2021 model year have been found to have this condition in Canada.
Incidentally, while the list of recalls for the current-generation Ford Mustang is fairly long, only a small number of cars are affected in most of them. You can check whether yours is part of the latest recall or another by entering your vehicle identification number on Ford's website. If you're considering a used Mustang, make sure it has received all the fixes recommended by the automaker.