Lamborghini to Resume Aventador Production After 15 Units Were Lost at Sea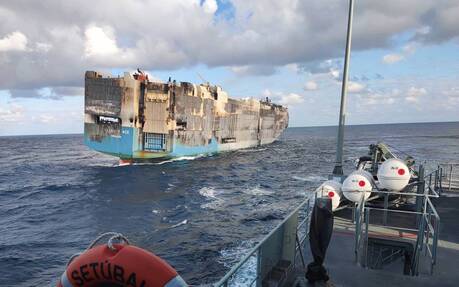 The Felicity Ace cargo ship that sunk to the bottom of the Atlantic Ocean on March 1 with nearly 4,000 Volkswagen Group vehicles on board is back in the news. The CEOs for the various brands involved have announced that all lost units will be replaced.
Those cars and SUVs, including many luxury models, were originally headed to the U.S. None were supposed to come to Canada, but the story still captivated a ton of people including among readers of The Car Guide.
Around 1,100 Porsches and 189 Bentleys were on the doomed ship. Automotive News reported that there were also approximately 1,900 Audis, 500 Volkswagens (including Golf GTI, Golf R, Arteon and ID.4 models) and 85 Lamborghinis (mostly Urus SUVs, but also Huracán and Aventador supercars).
What's interesting about Lamborghini is that the Aventador recently came to the end of its life with a final edition called LP 780-4 Ultimae. We've now learned that the company will restart production at its Sant'Agata Bolognese assembly plant to replace the 15 units that disappeared in the water.
Lamborghini CEO Stephan Winkelmann confirmed the news during a media roundtable, adding that it will be "tricky" to pick up where the Aventador Ultimae left off on the assembly line. Only 350 coupes and 250 roadsters were built, by the way.
Winkelmann didn't say whether this unexpected production run will delay the introduction of the new hybrid supercar that's set to take the torch from the Aventador. It's supposed to debut later in 2022 and launch sometime in 2023.
Under Lamborghini's Direzione Cor Tauri strategic plan, the entire range will be electrified in some way by the end of 2024, helping the company reduce product CO2 emissions by 50 percent by early 2025. In the second half of this decade, the first fully electric Lamborghini will debut, with more to follow eventually.