Audi is Looking Into a Possible Pickup, CEO Says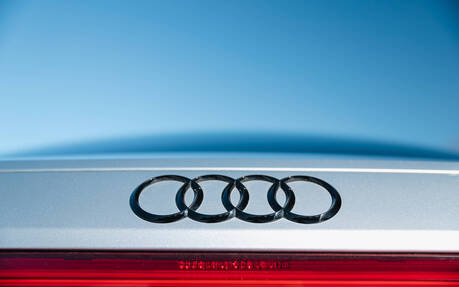 Luxury pickups are nothing new. Just look at the most upscale Ford F-150, Chevrolet Silverado, GMC Sierra, Ram 1500 and Toyota Tundra models.
On the other hand, pickups from luxury brands are few and far between. There was the Lincoln Mark LT and Cadillac Escalade EXT, and then the Mercedes-Benz X-Class, although that one was never sold in North America.
The market is always changing, mind you, and pickups are kings these days. From the bold new Hyundai Santa Cruz to electric models like the GMC Hummer EV and Rivian R1T, selection is impressive.
This week, Audi CEO Markus Duesmann hinted that a pickup sporting the four-ring logo could become a thing at some point. Speaking to journalists ahead of an annual earnings report, he shocked quite a few people by saying: "I can't promise that we will do one, but we are looking into it."
Duesmann could have shut the door or go on to the next question without adding anything, but his comments now open up room for a lot of speculation. As British website Autocar reports, he also added: "Actually, we will present, not too far from now, maybe something."
The thing is, Audi is not afraid of going places where others won't, as evidenced by the awesome A6 Avant e-tron Concept (an electric luxury wagon) unveiled a couple of days ago. At the same time, parent company Volkswagen will soon introduce the second-generation Amarok pickup, based on the Ford Ranger chassis, in select markets.
Unfortunately, even if an Audi pickup somehow got the greenlight for production (there's not even a concept or design study yet), Canada would most likely be left out. Same thing for the new Amarok, in fact. However, as we reported in June of last year, Volkswagen is leaving the door open for an electric pickup that would be based on its MEB platform, similar to the ID.4 crossover and freshly unveiled ID. Buzz van.
Sometimes, wishes do come true.
Watch: 2023 Audi R8 RWD Review