Porsche 911 Classic Club Coupe is a Delightful, Factory-Made Restomod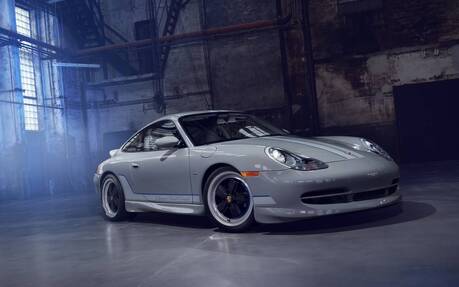 Even the greyest of Porsche restomods is a sure-fire way to spice up another dull Monday. The team at Porsche Classic has spent the past 30 months restoring and transforming an abandoned 1998 911 Carrera (996) found in Virginia into a one-off model called Porsche 911 Classic Club Coupe.
This was a special request made by the Porsche Club of America (PCA), the German sports car manufacturer's oldest and largest club on the planet.
The main source of inspiration for the 911 Classic Club Coupe was the 911 Sport Classic (997) that Porsche presented in 2009 and had 250 units built exclusively for European customers. It stands out with Sport Grey Metallic paintwork, double-dome roof, 18-inch Fuchs rims and fixed rear spoiler in the ducktail style of the 911 Carrera RS 2.7 from 1972. The twin stripes running across the hood, roof and rear spoiler were painstakingly painted in light Sport Grey, just like the side trim in the shape of a hockey stick.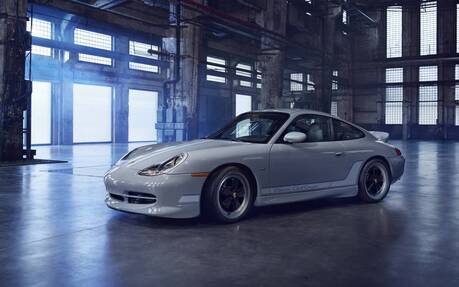 Inside and out, a number of accents in Club Blue (PCA's signature colour) can be found, the most striking being the decorative stitching. The centre panels of the sports seats, like the door panels, bear a Pepita houndstooth pattern woven from black and slate grey leather. A unique steering wheel and "911 Classic Club Coupe No. 001/001" dashboard badge further highlight the car's one-of-a-kind looks.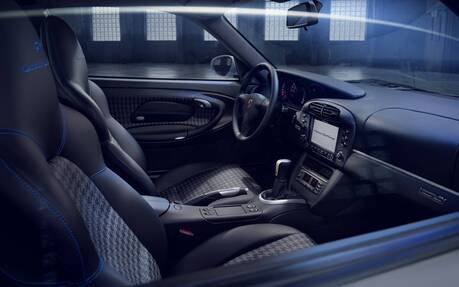 Porsche did not stop there, mind you. The chassis, brakes and engine all come from a second-generation 911 GT3, giving the 911 Classic Club Coupe 376 horsepower from a 3.6-litre six-cylinder.
While the aerodynamics were tuned in a wind tunnel and the overall vehicle was approved after a road test by the Porsche Development Centre in Weissach, Germany, no production run is planned. The 911 Classic Club Coupe will remain a concept to be driven by none yet loved by all.
Watch: 2022 Porsche 911 GT3 Test Drive